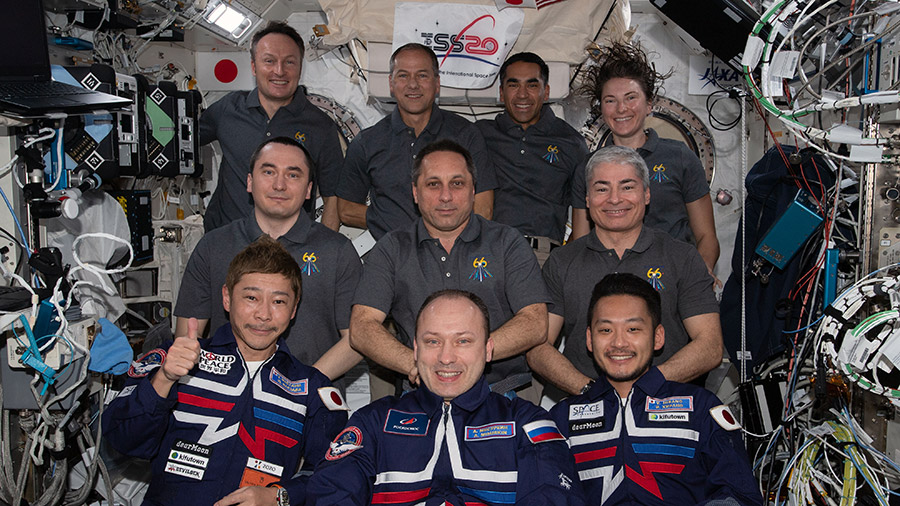 Next week will see a U.S. resupply ship launch toward the International Space Station following Sunday's departure of three orbiting lab visitors. Meanwhile, the seven Expedition 66 crewmates continued their space biology and physics research while maintaining station systems.
SpaceX is due to launch its Cargo Dragon spacecraft from Florida on Tuesday at 5:06 a.m. EST to replenish the station crew. It will automatically dock to the Harmony module's space-facing port on Wednesday at 4:30 a.m. delivering about 6,500 pounds of new science experiments, crew supplies and station hardware. NASA TV will cover both events live on the agency's website, and the NASA app.
NASA astronauts Raja Chari and Thomas Marshburn are training for the U.S. cargo mission. The duo reviewed Cargo Dragon's approach and rendezvous profile and got familiarized with docked operations. Both flight engineers will be on duty Wednesday morning monitoring the commercial craft's automated arrival and docking.
Three space travelers are nearing the end of their 11-day mission as they prepare to return to Earth this weekend. Roscosmos cosmonaut Alexander Misurkin has been staging gear to be packed inside the Soyuz MS-20 crew ship and checking components inside the Russian spacecraft. He'll lead Japanese spaceflight participants Yusaku Maezawa and Yozo Hirano back home when the spacecraft undocks on Sunday at 6:50 p.m. and parachutes to a landing in Kazakhstan at 10:18 p.m. NASA TV coverage begins at 3 p.m. when the departing trio says farewell to the station crew and closes the Soyuz vehicle's hatch.
Human research is ongoing in space as Flight Engineers Kayla Barron and Matthias Maurer began Friday with blood and saliva collections and stowed the samples in a science freezer for future analysis. Barron of NASA then spent the afternoon inspecting personal protective equipment. Maurer of ESA (European Space Agency) swapped samples for a wet foams study then configured components that support the EasyMotion space exercise suit.
NASA Flight Engineer Mark Vande Hei continued more runs today of the InSPACE-4 manufacturing study learning how to manipulate nanoparticles in weightlessness. Vande Hei then wrapped up his day early following a busy week of space physics research taking place inside the Microgravity Science Glovebox .
The two Expedition 66 cosmonauts, Commander Anton Shkaplerov and Flight Engineer Pyotr Dubrov, started the day attaching sensors to their hands for a muscle study. Shkaplerov then analyzed the Zvezda service module's atmosphere and checked Russian life support and electronics hardware. Dubrov worked on communications gear and downloaded data collected from radiation detectors.
---
Learn more about station activities by following the space station blog, @space_station and @ISS_Research on Twitter, as well as the ISS Facebook and ISS Instagram accounts.
Get weekly video highlights at: http://jscfeatures.jsc.nasa.gov/videoupdate/
Get the latest from NASA delivered every week. Subscribe here: www.nasa.gov/subscribe