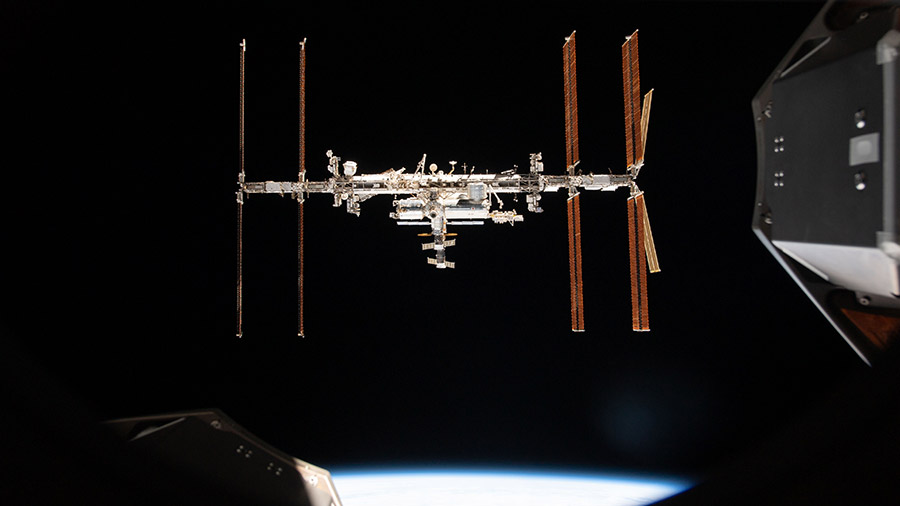 NASA, Axiom Space, and SpaceX managers are gathered at the agency's Johnson Space Center in Houston, TX, where they have started the Axiom Mission 1 (Ax-1) Flight Readiness Review (FRR). The purpose of the review is for the agency to assess the readiness of the International Space Station to execute the Ax-1 mission, including arrival, docking, in-orbit operations, undocking, and NASA cargo recovery for the private mission to and from the orbital complex.
NASA will hold a media teleconference later today, about one hour after the FRR concludes, to discuss the outcome. The current target to host the teleconference is 6 p.m. EDT. While the teleconference will not be televised, media may call in to ask questions via phone. For the call-in details, please contact NASA's Johnson Space Center newsroom at 281-483-5111 or jsccommu@mail.nasa.gov no later than noon Friday, March 25.
Participants include:
Kathy Lueders, associate administrator for Space Operations, NASA
Dana Weigel, International Space Station deputy program manager, NASA
Angela Hart, Commercial Low-Earth Orbit (LEO) program manager, NASA
Michael Suffredini, president and CEO, Axiom Space
Derek Hassmann, operations director, Axiom Space
William Gerstenmaier, vice president, Build and Flight Reliability, SpaceX
Ax-1 launch is targeted for no earlier than Sunday, April 3, from Launch Complex 39A at NASA's Kennedy Space Center in Florida, pending range availability. The crew will travel in a SpaceX Dragon spacecraft and launch on the company's Falcon 9 rocket.
The Ax-1 crew members are Commander Michael López-Alegría of Spain and the United States, Pilot Larry Connor of the United States, and Mission Specialists Eytan Stibbe of Israel, and Mark Pathy of Canada.
During the 10-day mission, the crew will spend eight days on the International Space Station conducting scientific research, outreach, and commercial activities.
For more information about NASA's low-Earth orbit commercialization activities, visit:
https://www.nasa.gov/leo-economy/
---
Learn more about station activities by following the space station blog, @space_station and @ISS_Research on Twitter, as well as the ISS Facebook and ISS Instagram accounts.
Get weekly video highlights at: http://jscfeatures.jsc.nasa.gov/videoupdate/
Get the latest from NASA delivered every week. Subscribe here: www.nasa.gov/subscribe