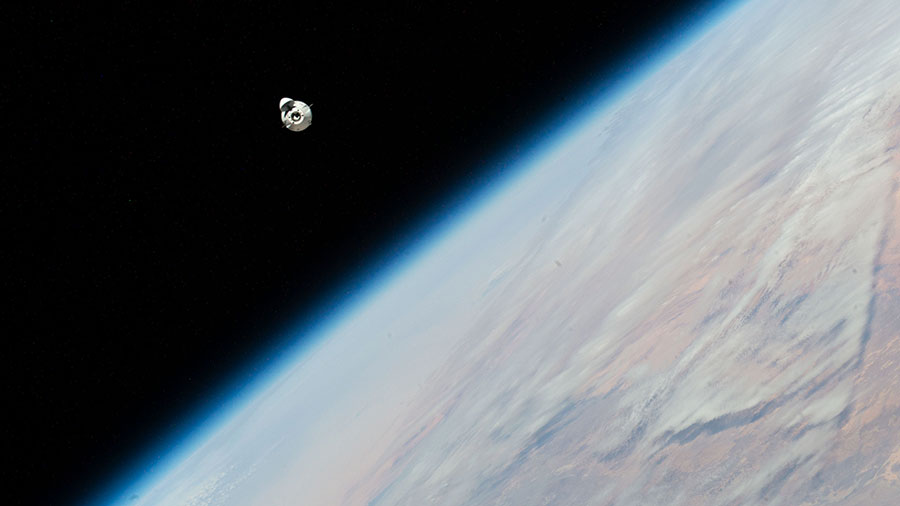 New science experiments delivered aboard a U.S. cargo craft are being activated aboard the International Space Station this week. The Expedition 68 crew is also preparing for upcoming spacewalks in December.
NASA Flight Engineers Nicole Mann and Frank Rubio worked together on Tuesday unloading research samples from the SpaceX Dragon cargo craft. The duo carefully stowed the specimens inside the U.S. Destiny laboratory module ahead of an experiment to observe how microgravity affects the regeneration of skeletal stem cells. Doctors on the ground will later evaluate the samples to understand bone regeneration and possibly improve therapies for bone conditions on Earth and in space.
Flight Engineers Josh Cassada of NASA and Koichi Wakata of the Japan Aerospace Exploration Agency also worked throughout Tuesday unpacking a variety of cargo from inside Dragon. The duo took turns removing frozen science samples from Dragon and transferring them into science freezers throughout the space station. The new science experiments shipped aboard Dragon will soon be offering new insights into botany, biology, and physics.
Wakata also spent some time setting up lights, batteries, and cameras on Extravehicular Mobility Units (EMUs), or spacesuits, that Cassada and Rubio will wear during a spacewalk planned to begin at 7:25 a.m. EST on Saturday. The NASA astronauts will spend about seven hours in their EMUs installing a new roll-out solar array on the station's starboard truss structure.
The roll-out-solar arrays, also known as International Space Station Roll-Out Solar Arrays, or iROSAs, are currently packed inside the Dragon's unpressurized trunk. This week, mission controllers on the ground will remotely command the Canadarm2 robotic arm to extract the iROSAs from Dragon then place them on truss structure attachment points. From there, the spacewalkers will retrieve the roll-out solar arrays for the Saturday spacewalk, as well as a second spacewalk planned for December 19, and install them on the station's starboard and port truss segments.
Commander Sergey Prokopyev from Roscosmos started his day attaching sensors to himself to measure his cardiac activity. Afterward, he replaced water in an Orlan spacesuit's loops and checked out its water pumps. He and Flight Engineer Dmitri Petelin will conduct a future spacewalk to relocate a radiator from the Rassvet module to the Nauka multipurpose laboratory module. Flight Engineer Anna Kikina will operate the European robotic arm assisting the duo during their spacewalk.
---
Learn more about station activities by following the space station blog, @space_station and @ISS_Research on Twitter, as well as the ISS Facebook and ISS Instagram accounts.
Get weekly video highlights at: http://jscfeatures.jsc.nasa.gov/videoupdate/
Get the latest from NASA delivered every week. Subscribe here: www.nasa.gov/subscribe