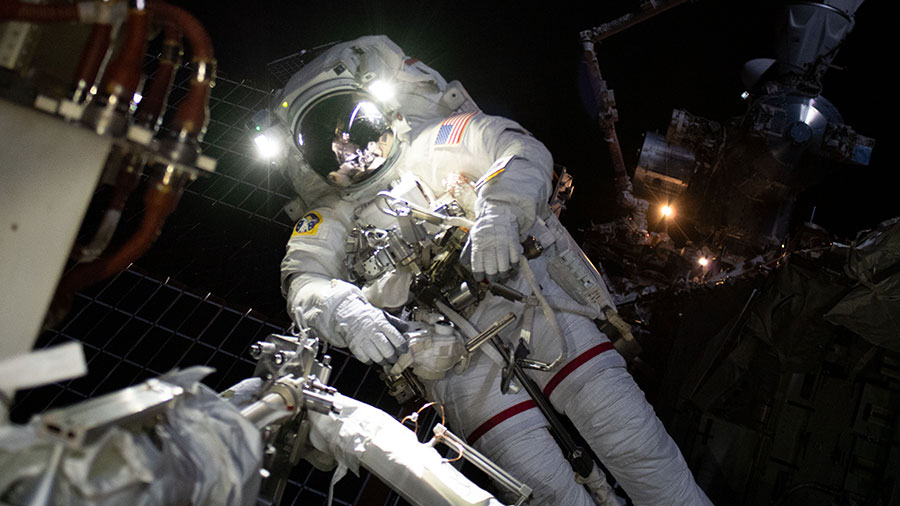 Expedition 68 Flight Engineers Josh Cassada and Frank Rubio of NASA began a spacewalk at 7:16 a.m. EST to install an International Space Station Roll-Out Solar Array (iROSA) to augment power generation for the 3A power channel on the station's starboard truss structure.
In addition to installing an iROSA, the spacewalkers will disconnect a cable to allow the 1B power channel to be reactivated after it was shut down due to a power trip in its electrical system. The disconnection of the cable will isolate the affected portion of the array and restore the channel to 75% of its normal operating capacity.
Cassada, designated extravehicular crew member 1 (EV1), is wearing a suit with red stripes. Rubio, designated extravehicular crewmember 2 (EV 2), is in an unmarked suit. Coverage of the spacewalk continues on NASA Television, the NASA app, and the agency's website.
---
Learn more about station activities by following the space station blog, @space_station and @ISS_Research on Twitter, as well as the ISS Facebook and ISS Instagram accounts.
Get weekly video highlights at: http://jscfeatures.jsc.nasa.gov/videoupdate/
Get the latest from NASA delivered every week. Subscribe here: www.nasa.gov/subscribe