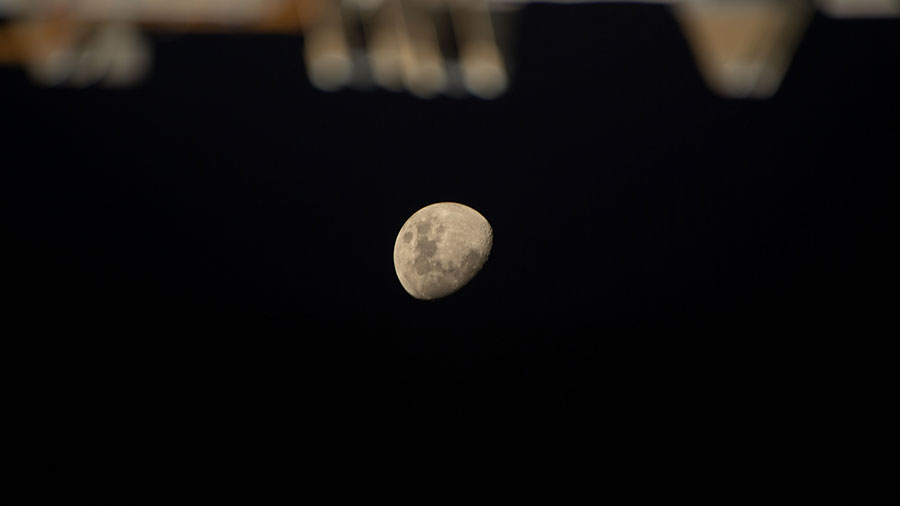 Space science and spacesuits dominated the Expedition 68 crew's work day aboard the International Space Station on Thursday. The orbital lab will also see the departure of a U.S. cargo ship early next week.
Sustaining crews farther away from Earth is a key objective as NASA and its international partners plan human missions to the Moon, Mars, and beyond. The BioNutrients-2 investigation taking place on the station seeks to provide nutrients in flight for astronauts to reduce reliance on visiting cargo missions. Food stowed for long periods of time also tends to lose its nutritional value. NASA astronauts Frank Rubio and Nicole Mann took turns today servicing and photographing genetically engineered yeast samples incubated in the Space Automated Bioproduct Laboratory for the study that could provide adequate nutrition on demand quickly using a minimal amount of equipment.
Mann also partnered with Flight Engineer Koichi Wakata of the Japan Aerospace Exploration Agency (JAXA) resizing a pair of spacesuits, also known as Extravehicular Mobility Units, or EMUs. Mann also installed lithium-ion batteries in the EMUs that power the spacesuit life support systems. The suits are being readied for an upcoming spacewalk planned to continue upgrading the station's power generation system.
Wakata earlier joined NASA Flight Engineer Josh Cassada and continued packing the soon-to-depart SpaceX Dragon resupply ship. Dragon will complete a 43-day cargo mission and undock from the Harmony module's space-facing port on Monday at 5:05 p.m. EST. It will splash down off the coast of Florida packed with station hardware for inspection and finalized science experiments for analysis.
The orbiting lab's three cosmonauts focused on their complement of microgravity research on Thursday benefiting humans on and off the Earth and providing insights on deep space exploration. Commander Sergey Prokopyev analyzed his blood samples using chromatography, a process for separating components of a mixture, then he studied how stress during a spaceflight may affect a cosmonaut's immune system.
Roscosmos Flight Engineer Dmitri Petelin, wearing sensors, used a computer to explore how future crews may handle piloting spaceships or robots on planetary missions. Flight Engineer Anna Kikina pointed a camera outside a station window and photographed wildfires in South America. She then turned her attention to researching ways to improve communications between international crews and mission controllers from around the world.
---
Learn more about station activities by following the space station blog, @space_station and @ISS_Research on Twitter, as well as the ISS Facebook and ISS Instagram accounts.
Get weekly video highlights at: https://roundupreads.jsc.nasa.gov/videoupdate/
Get the latest from NASA delivered every week. Subscribe here: www.nasa.gov/subscribe