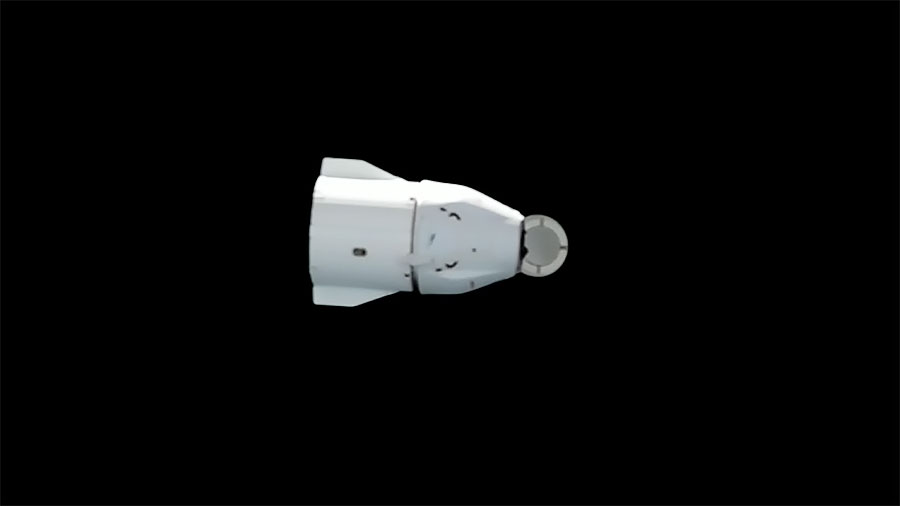 SpaceX's uncrewed Dragon cargo spacecraft splashed down at 5:19 a.m. EST Wednesday, Jan. 11, off the coast of Tampa, Florida, marking the return of the company's 26th contracted cargo resupply mission to the International Space Station for NASA. The spacecraft carried approximately 4,400 pounds of valuable scientific experiments and other cargo back to Earth.
Some of the scientific investigations returned by Dragon include:
Deep space radiation protection: A vest designed to protect astronauts from high doses of radiation caused by unpredictable solar particle events is returning to Earth after months of testing. Crew members wore the Astrorad vest while performing daily tasks and provided feedback about how easy it is to put on, how it fits and feels, and the range of motion possible while wearing it. The vest's developers plan to use that feedback to improve design of the garment, which could provide radiation protection for astronauts on Artemis missions to the Moon.
Air, water, plants: XROOTS used hydroponic (water-based) and aeroponic (air-based) techniques to grow plants without soil or other growth media. Researchers collected video and still images to evaluate growth chambers through the plant life cycle from seed germination through maturity. The plant chambers are returning to Earth for additional analysis. Similar techniques could be used to produce crops for future space missions and to enhance cultivation and food security for the benefit of people on Earth.
Bioprospecting in space: Bioprospecting is the process of identifying plants and animals that may contain substances with potential for use as drugs, biochemicals, and more. Previous studies found that space can cause genetic and physiological changes that could result in microbes yielding such materials. Rhodium Microgravity Bioprospecting-1 studied a way to search for these microbes. The science chambers and temperature logger from the investigation are returning to Earth for further examination.
---
Learn more about station activities by following the space station blog, @space_station and @ISS_Research on Twitter, as well as the ISS Facebook and ISS Instagram accounts.
Get weekly video highlights at: https://roundupreads.jsc.nasa.gov/videoupdate/
Get the latest from NASA delivered every week. Subscribe here: www.nasa.gov/subscribe