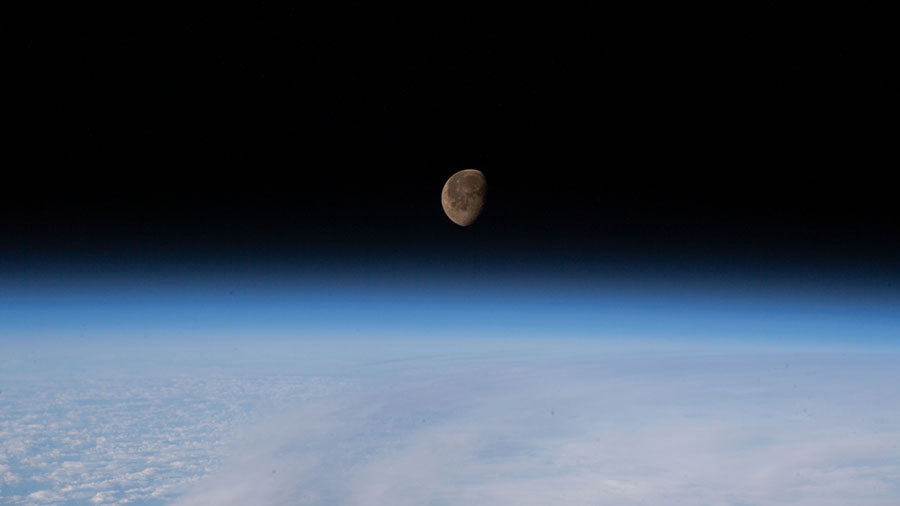 The Expedition 68 crew members began the week exploring what microgravity is doing to their bodies and ways to offset those effects. The International Space Station's residents also inspected BEAM as a pair of crew ships prepare to blast off to the orbital outpost.
Flight Engineers Nicole Mann of NASA and Koichi Wakata of the Japan Aerospace Exploration Agency (JAXA) kicked off Monday with muscle scans in the Kibo laboratory module. The pair took turns marking each other's back, neck, leg, and arm muscles and measuring their biochemical properties. They used both the Myotones device and an Ultrasound scanner to study microgravity's effect on muscle tone, elasticity, and stiffness. The human research study may inform advanced treatments for muscle conditions on Earth and in space.
NASA Flight Engineers Frank Rubio and Josh Cassada spent their Monday partnering on a variety of maintenance activities. Rubio opened up BEAM, the Bigelow Expandable Activity Module, and entered it performing inspections and organizing cargo inside the seven-year-old module. Cassada also worked inside BEAM collecting atmospheric and surface microbe samples for incubating and analysis.
In the Roscosmos segment of the orbiting lab, cosmonauts Sergey Prokopyev and Anna Kikina tested the lower body negative pressure suit. Doctors are exploring the suit's ability to counteract the upward flow of body fluids causing head and eye pressure in crew members. Prokopyev also had time for cardiac research before checking the performance of a 3-D printer. Kikina spent the rest of her day on life support maintenance. Flight Engineer Dmitri Petelin assisted Prokopyev with the cardiac study then collected samples from a science freezer and serviced them for a space biology study.
Two crew ships are poised to launch to the orbiting lab before the end of the month. Teams are assessing the launch date of the Soyuz MS-23 spacecraft, which will launch from the Baikonur Cosmodrome in Kazakhstan. It will dock automatically to the Poisk module. The MS-23 will arrive uncrewed but will return home crewmates Rubio, Prokopyev, and Petelin on a future date.
The SpaceX Crew-6 mission is targeted to launch on Monday at 1:45 a.m. from Kennedy Space Center in Florida. The Crew Dragon Endeavour will carry Commander Stephen Bowen and Pilot Warren "Woody" Hoburg along with Mission Specialists Sultan Alneyadi and Andrey Fedyaev to the station where they will dock to the Harmony module's space-facing port beginning a six-month space research mission. Bowen and Hoburg are both NASA astronauts and Alneyadi is an astronaut representing the Mohammed bin Rashid Space Centre and Fedyaev is a cosmonaut representing Roscosmos.
---
Learn more about station activities by following the space station blog, @space_station and @ISS_Research on Twitter, as well as the ISS Facebook and ISS Instagram accounts.
Get weekly video highlights at: https://roundupreads.jsc.nasa.gov/videoupdate/
Get the latest from NASA delivered every week. Subscribe here: www.nasa.gov/subscribe