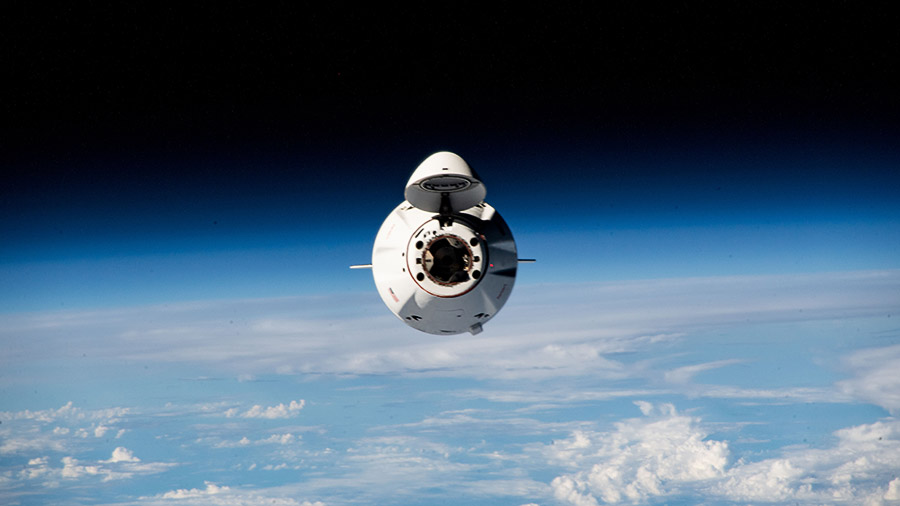 Heart research and robotics were the top objectives for the Expedition 69 crew aboard the International Space Station on Friday. Cargo work and lab maintenance also kept the orbital residents busy despite a light-duty day for some of the crew members.
One of the orbiting lab's newest experiments is looking at how microgravity affects cardiac cells and the drugs that may protect astronaut health. Flight Engineers Frank Rubio of NASA and Sultan Alneyadi of UAE (United Arab Emirates) took turns on Friday servicing heart cell and tissue samples for the Cardinal Health 2.0 study recently delivered aboard the newest SpaceX Dragon cargo mission. Results could help identify and prevent the cardiovascular risks of living in space as well as treat heart ailments on Earth.
The duo also continued unpacking some of the 6,200 pounds cargo the Dragon resupply ship delivered to the crew on April 16. In the midst of the science and cargo work, Rubio and Alneyadi also managed to relax for half-a-day on the orbiting lab.
NASA Flight Engineers Stephen Bowen and Woody Hoburg had the day off at the end of the week following a busy week of science activities. However, Bowen did spend a few moments after lunchtime reviewing procedures and gathering hardware for the Foam and Emulsions physics study that may benefit commercial Earth-bound and space industries.
The European robotic arm saw action on Friday as Roscosmos Flight Engineer Andrey Fedyaev trained on and tested its operations while attached to the Nauka multipurpose laboratory module. Flight Engineer Dmitri Petelin worked throughout Friday on life support maintenance tasks. At the end of the day he spent a few moments studying how international crews and mission controllers from around the world can communicate better with each other. Commander Sergey Prokopyev spent his day working on batteries, ventilation gear, and orbital plumbing components.
---
Learn more about station activities by following the space station blog, @space_station and @ISS_Research on Twitter, as well as the ISS Facebook and ISS Instagram accounts.
Get weekly video highlights at: https://roundupreads.jsc.nasa.gov/videoupdate/
Get the latest from NASA delivered every week. Subscribe here: www.nasa.gov/subscribe