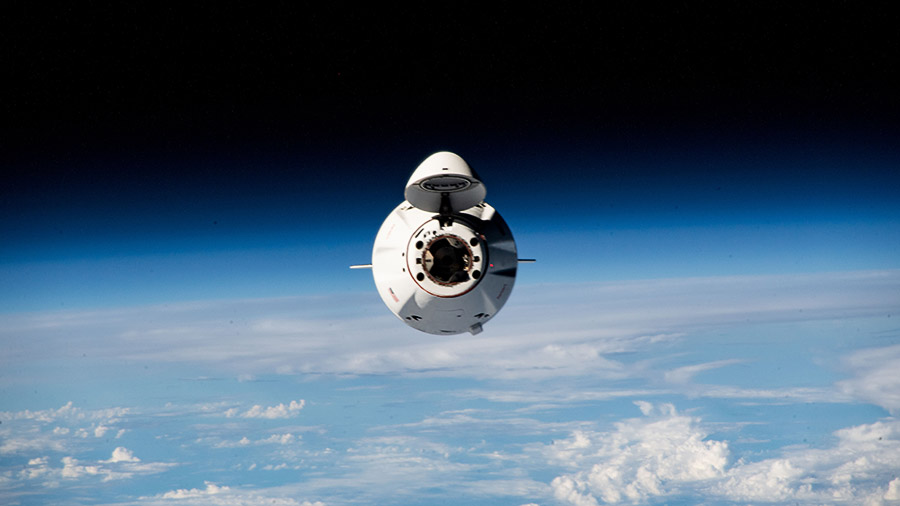 Cardiac research to advance human health on Earth and in space was the main research objective aboard the International Space Station on Tuesday. The Expedition 69 crew members are also packing a cargo craft for its return to Earth and preparing for a series of spacewalks.
Flight Engineers Woody Hoburg of NASA and Sultan Alneyadi of UAE (United Arab Emirates) took turns supporting the Cardinal Health 2 experiment on Tuesday. The study is taking place inside the Kibo laboratory module and aims to prevent space-caused heart conditions and Earth-bound cardiac disorders. The duo treated engineered heart tissue samples inside Kibo's Life Sciences Glovebox to help doctors understand gravitational stresses on cardiovascular cells and tissues. Observations may lead to potential treatments advancing heart health for astronauts and Earthlings.
Samples from Cardinal Health 2 and other experiments will soon be packed inside the SpaceX Dragon cargo craft for analysis by researchers on the ground. NASA Flight Engineers Frank Rubio and Stephen Bowen partnered together on Tuesday, readying the Dragon for its departure on Saturday when it will undock from the Harmony module's forward port at 11:05 a.m. EDT. The duo packed a variety of research gear and station hardware, securely strapping them inside Dragon. The U.S. space freighter will parachute to a splashdown off the coast of Florida several hours later for retrieval by SpaceX and NASA support personnel.
Two cosmonauts continue gearing up for a series of spacewalks set to begin on Tuesday, April 18. Commander Sergey Prokopyev and Flight Engineer Dmitri Petelin will work over three spacewalks to maneuver an experiment airlock and a radiator from the Rassvet module to the Nauka science module. The duo spent the day readying their Orlan spacesuits inside the Poisk module, checking for pressure leaks, and installing suit batteries and other components.
At the beginning of the day, Prokopyev took part in a cardiac study with assistance from Flight Engineer Andrey Fedyaev. Fedyaev attached sensors to Prokopyev and photographed the experiment activities that monitors a cosmonaut's blood circulation in microgravity. Fedyaev then spent the rest of his day on computer maintenance, station window inspections, and a fitness test on a treadmill.
---
Learn more about station activities by following the space station blog, @space_station and @ISS_Research on Twitter, as well as the ISS Facebook and ISS Instagram accounts.
Get weekly video highlights at: https://roundupreads.jsc.nasa.gov/videoupdate/
Get the latest from NASA delivered every week. Subscribe here: www.nasa.gov/subscribe