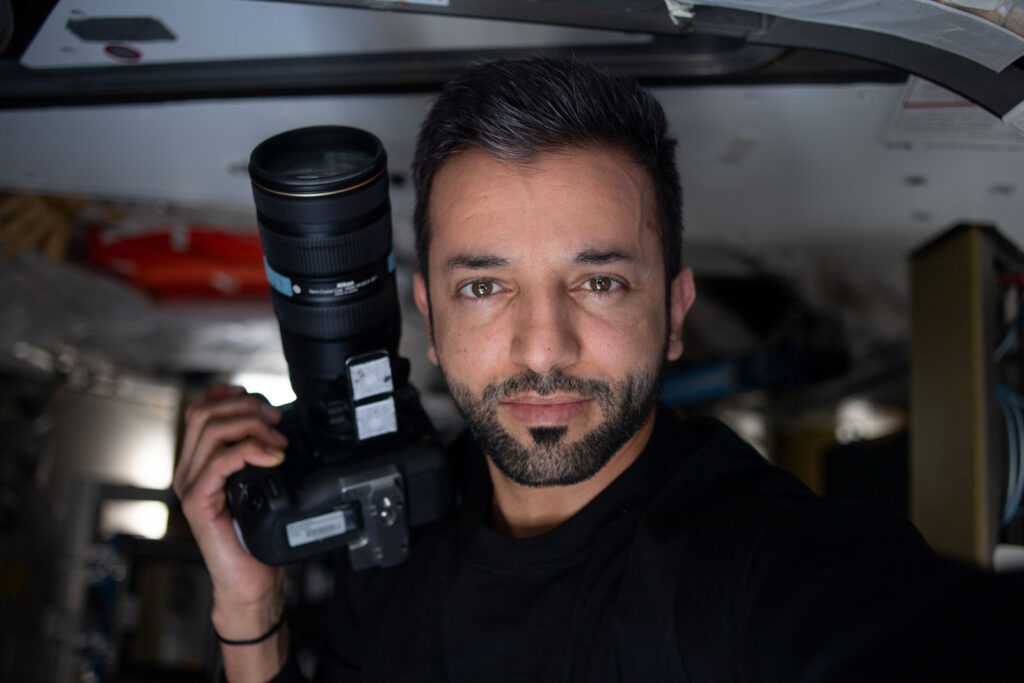 Another Genes in Space investigation is underway today on the International Space Station. The Expedition 69 crew members also installed brackets, completed inspections, and observed Earth.
NASA Flight Engineer Frank Rubio took a few moments in the morning to activate the Internal Ball Camera—a free-flying system that helps the crew monitor operations—in the Japanese Experiment Module. The rest of his day was dedicated to running the Genes in Space-10 operation. This specific experiment measures and analyzes DNA length aboard the station using fluorescent samples. The Genes in Space program includes ongoing investigations that allow middle and high school students to design DNA experiments that address a challenge in space exploration.
NASA astronaut Woody Hoburg started his day reorganizing and consolidating stowage in the Columbus Laboratory Module. He then moved into the Destiny module with NASA astronaut Stephen Bowen to install drawer handle brackets to the Human Research Facility. Hoburg also completed a safety video survey of the station that will allow the ground team to assess the orbital lab's current configuration.
Additionally, Bowen gathered items that will be disposed on Northrop Grumman's 19th commercial resupply mission launching no earlier than Tuesday, August 1.
United Arab Emirates (UAE) Flight Engineer Sultan Alneyadi spent his day charging and swapping batteries on Astrobee—the station's free-flying robots—inspecting blankets and blanket covers in crew quarters, and observing and photographing Earth from the Window Observational Research Facility.
Commander Sergey Prokopyev of Roscosmos charged and reconfigured a cordless, portable microscope then prepped and ran the 3D printer in the Zvezda service module. Flight Engineer Dmitri Petelin continued his work that began two days ago, running experiments that studies the behavior of liquid diffusion in microgravity, while Flight Engineer Andrey Fedyaev installed cables in Zvezda.
---
Learn more about station activities by following the space station blog, @space_station and @ISS_Research on Twitter, as well as the ISS Facebook and ISS Instagram accounts.
Get weekly video highlights at: https://roundupreads.jsc.nasa.gov/videoupdate/
Get the latest from NASA delivered every week. Subscribe here: www.nasa.gov/subscribe