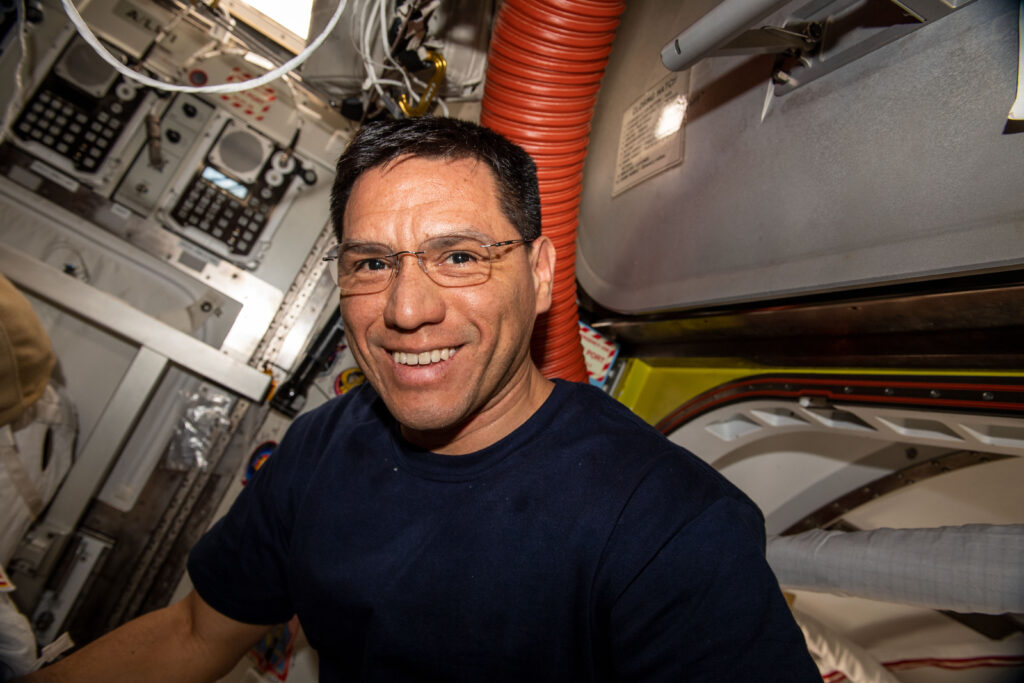 After a well-deserved day off yesterday, the Expedition 69 crew aboard the International Space Station is back to work performing a variety of maintenance activities, science experiments, and vision exams.
NASA astronaut and Flight Engineer Frank Rubio is on track to set the record for the longest single spaceflight by a U.S. astronaut later this year; Today, he spent his 300th day in space. Rubio's day consisted of installing the Surface Avatar laptop, which investigates how haptic controls, user interfaces and virtual reality could command and control surface-bound robots from long distances. Additionally, he analyzed water from the station's Water Processing Assembly located in the Tranquility module and performed EVA battery maintenance.
NASA astronaut Woody Hoburg started his morning performing monthly maintenance on the station's treadmill. Following maintenance, he set up for vision exams that four astronauts, including himself, completed later in the day. Hoburg, NASA astronaut Stephen Bowen, United Arab Emirates (UAE) Flight Engineer Sultan Alneyadi and Roscosmos cosmonaut Andrey Fedyaev all took turns using imaging hardware to complete eye exams that help researchers better understand how living in space affects vision.
Hoburg also completed an assortment of other tasks, including surveying and measuring airflows in the station's U.S. Orbital Segment. With the assistance of Alneyadi, the two also installed ethernet cables and a communications data converter. Ahead of station upgrades and eye exams, Alneyadi spent his morning in the Window Observational Research Facility observing and taking photos of Earth.
Along with vision exams, Bowen also participated in an ARED Kinematics session—a test that assesses current exercise programs to allow for the improvement of future regimens.
Commander Sergey Prokopyev of Roscosmos conducted cable maintenance and worked on inventory and cargo plans for the upcoming ISS Progress 85 mission. Cosmonaut Dmitri Petelin prepped for a Pilot-T experiment, in which Fedyeav later donned the sensor-packed cap to practice piloting techniques that explore how spacefarers may react and control spacecraft on future planetary missions.
---
Learn more about station activities by following the space station blog, @space_station and @ISS_Research on Twitter, as well as the ISS Facebook and ISS Instagram accounts.
Get weekly video highlights at: https://roundupreads.jsc.nasa.gov/videoupdate/
Get the latest from NASA delivered every week. Subscribe here: www.nasa.gov/subscribe