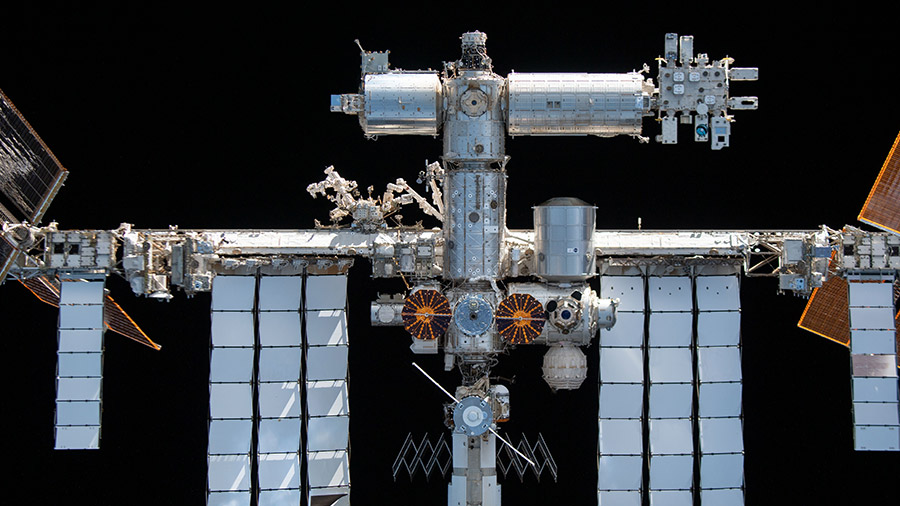 The International Space Station Multilateral Coordination Board met Wednesday, Aug. 23, to review the operational status of the microgravity laboratory.
The board members welcomed the commitments by the United States, Japan, Canada, and member states of ESA (European Space Agency) to extend the International Space Station operations through 2030, as well as Russia's commitment to extend operations through 2028. The members confirmed the readiness of the International Space Station partnership to continue working together to advance microgravity research on this unique orbiting laboratory and to ensure the safe operation of the space station.
During the meeting, the board underlined the role of the International Space Station in providing an environment to develop and test technologies and engineering solutions in support of long-term space exploration, as well as serving as a proving ground for an increase in the commercialization of low Earth orbit. The members also discussed respective plans and priorities for operations in low Earth orbit, including utilization goals and the importance of interoperability standards for enabling technical cooperation in space.
---
Learn more about station activities by following the space station blog, @space_station and @ISS_Research on X, as well as the ISS Facebook and ISS Instagram accounts.
Get weekly video highlights at: https://roundupreads.jsc.nasa.gov/videoupdate/
Get the latest from NASA delivered every week. Subscribe here: www.nasa.gov/subscribe