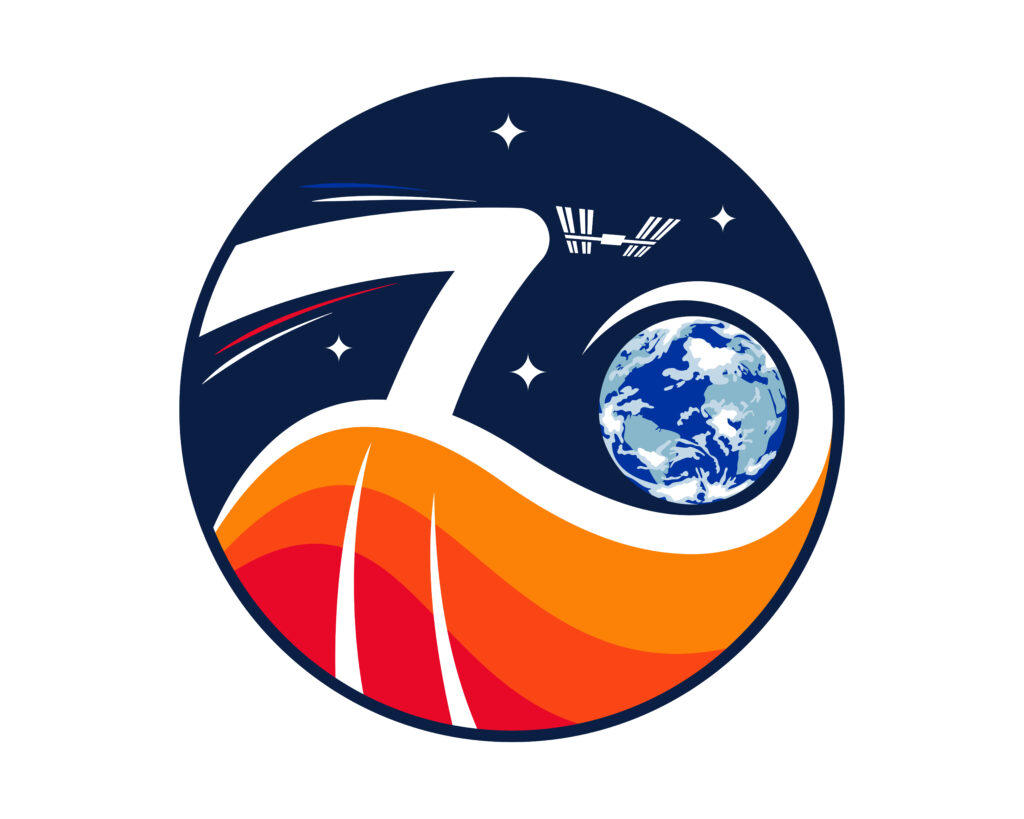 Expedition 70 is well underway aboard the International Space Station after yesterday's departure of three long-serving station residents, including NASA astronaut Frank Rubio, who returned to Houston this morning. The seven crew members who are still living and working in microgravity completed an array of maintenance activities today.
NASA Flight Engineer Jasmin Moghbeli, who arrived to the station a month ago, spent her morning in the Columbus Laboratory Module performing maintenance and testing the connectivity functions of power outlets. After lunch, she switched gears, working with the Cold Atom Lab. An ongoing activity for the first-time station resident this week, Moghbeli inspected cables and ports to gear up for tomorrow's completion of replacing components of the payload. In the evening, she started training for upcoming spacewalks, reviewing spacesuit operations and procedures.
NASA Flight Engineer Loral O'Hara, who arrived to the station two weeks ago, started her day with ISAFE eye exams, as part of a new suite of experiments, called CIPHER. Eye exams of this kind examine changes in an astronaut's eyes and brain due to fluid shifts in microgravity. CIPHER is an all-encompassing, full-body approach that investigates how multiple systems of the body react to spaceflight before, during and after a mission. O'Hara is the first of up to 30 astronauts to participate.
Following eye exams, O'Hara trained for spacewalk emergencies in the unlikely event they would occur using SAFER, the Simplified Aid for EVA Rescue. Before bed, she reconfigured the Microgravity Science Glovebox.
Expedition 70 Commander Andreas Mogensen of ESA (European Space Agency) spent his day completing some training with Astrobee, the stations free-flying robots that help astronauts conduct daily duties. Afterward, he repaired the docking station the cube-shaped robots use for recharging.
Flight Engineer Satoshi Furukawa of JAXA (Japan Aerospace Exploration Agency) worked in the Bigelow Expandable Activity Module, or BEAM, most of the day. In the station's first expandable habitat, Furukawa stowed hardware and reconfigured sensors.
The three Roscosmos Flight Engineers—Konstantin Borisov, Oleg Kononenko, and Nikolai Chub—had a light-duty day, completing their required two hours of exercise that helps combat the effects of bone and muscle loss in microgravity.
---
Learn more about station activities by following the space station blog, @space_station and @ISS_Research on X, as well as the ISS Facebook and ISS Instagram accounts.
Get weekly video highlights at: https://roundupreads.jsc.nasa.gov/videoupdate/
Get the latest from NASA delivered every week. Subscribe here: www.nasa.gov/subscribe