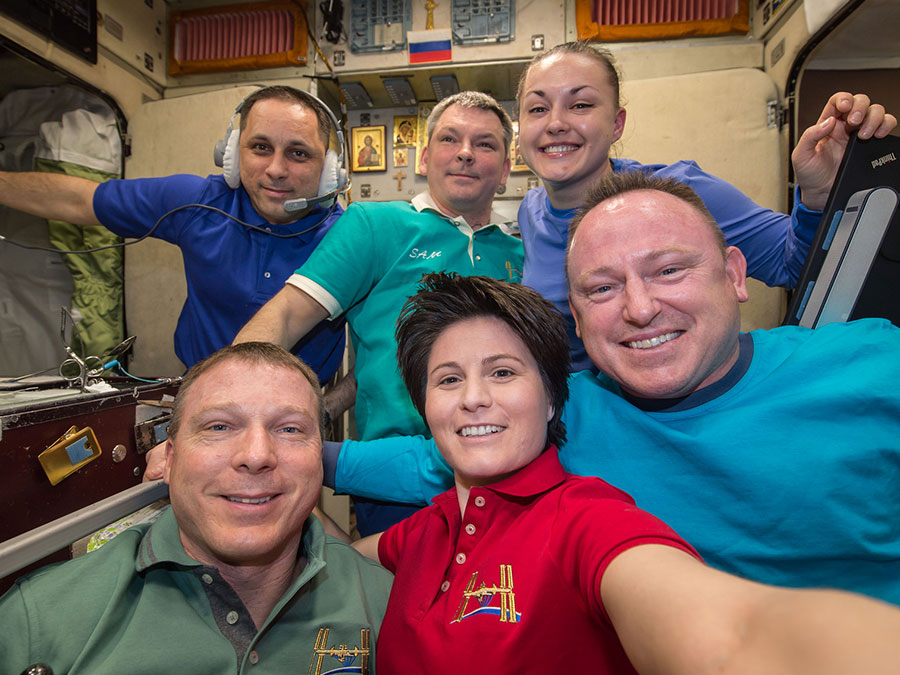 The Expedition 43 crew members worked on science hardware Wednesday. Back on Earth, Russian flight controllers are planning to fire the thrusters of a docked cargo craft to raise the International Space Station's orbit.
Italian astronaut Samantha Cristoforetti completed the activation and testing of the new Muscle Atrophy Research and Exercise System (MARES). She also inspected cables and connectors on a science freezer for corrosion.
› Read more about the MARES
› Read more about the Minus Eighty-Degree Laboratory Freezer for ISS
Commander Terry Virts configured hardware and reviewed procedures for the Advanced Colloids Experiment Microscopy-3 (ACE M-3). Virts also conducted an annual certification review of the Microgravity Science Glovebox, inspecting and cleaning up around the rack.
› Read more about the ACE M-3 study
› Read more about the Microgravity Science Glovebox