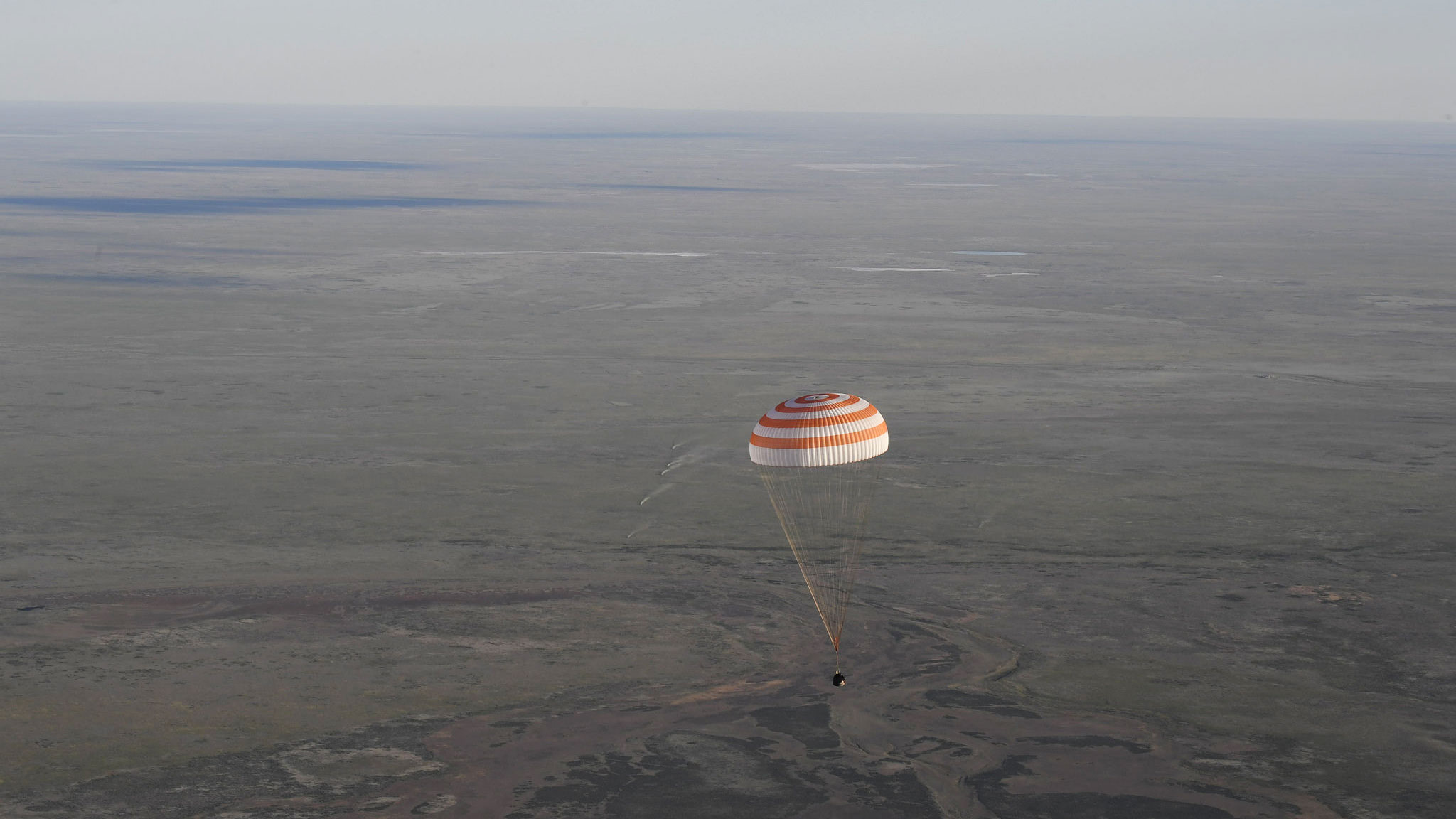 After spending 196 days in space, Expedition 51 crew members Oleg Novitskiy of Roscosmos and Thomas Pesquet of ESA (European Space Agency) landed their Soyuz MS-03 spacecraft in Kazakhstan at approximately 10:10 a.m. EDT. Russian recovery teams are helping the crew exit the Soyuz vehicle and adjust to gravity after their stay in space.
The duo arrived at the International Space Station on Nov.19, 2016, along with NASA's Peggy Whitson, who will remain on the space station and return home with NASA's Jack Fischer and Roscosmos' Fyodor Yurchikhin. That landing is targeted for September.
At the time of undocking, Expedition 52 began aboard the station under Yurchikhin's command. Along with Whitson and Fischer of NASA, the three-person crew will operate the station until the arrival of three new crew members. Randy Bresnik of NASA, Sergey Ryazanskiy of Roscosmos, and Italian astronaut Paolo Nespoli of ESA are scheduled to launch July 28 from Baikonur, Kazakhstan.
For more information about the International Space Station, visit: http://www.nasa.gov/station.
You can follow the crew's activities in space on social media. Follow space station activities via Twitter, Facebook, and Instagram.
---
Get weekly video highlights at: http://jscfeatures.jsc.nasa.gov/videoupdate/