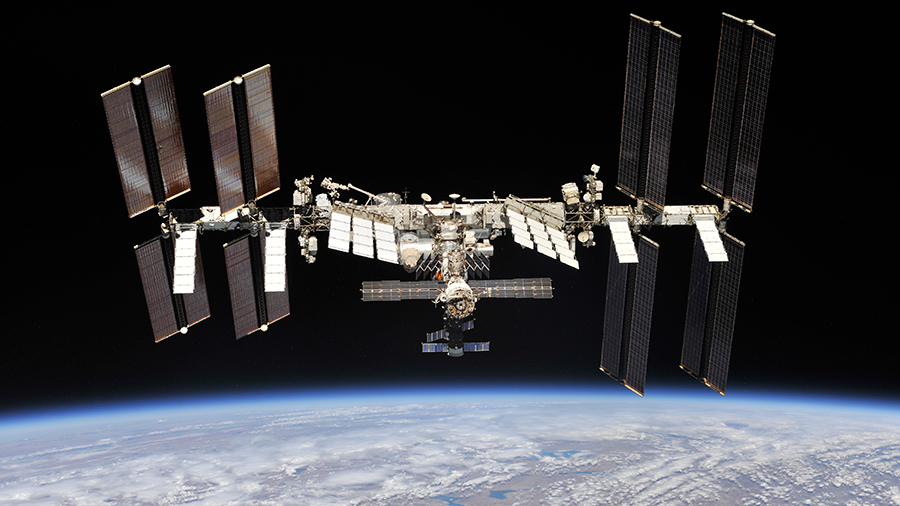 A pair of Expedition 57 astronauts spent the day exploring how humans think and work while living long-term in space. A cosmonaut also tested a pair of tiny, free-floating satellites operating inside the International Space Station.
NASA astronaut Serena Auñón-Chancellor is helping doctors on the ground understand if an astronaut's brain structure and mental abilities change in space. She took part in a behavioral assessment test today that involves the mental imaging of rotating objects, target accuracy during motion or stillness and concentrating on two tasks at the same time. The NeuroMapping experiment, which has been ongoing since 2014, is exploring an astronaut's neuro-cognitive abilities before, during and after a spaceflight.
Scientists are also learning how an astronaut's nervous system may be impacted by different gravitational environments such as the moon, asteroids or planets. The GRIP study from ESA (European Space Agency) is exploring how space residents interact with objects by monitoring their grip and load forces.
Commander Alexander Gerst from Germany strapped himself into a specialized seat in the Columbus lab module for the GRIP study today. He performed several motions in the seat while gripping a device collecting data measuring cognition, grip force and movement kinematics.
Cosmonaut Sergey Prokopyev set up the bowling ball-sized SPHERES satellites for a test run inside Japan's Kibo lab module. The SPHERES (Synchronized Position Hold, Engage, Reorient, Experimental Satellites) are used for a variety of experiments including autonomous formation-flying, shipping liquids such as fuels and introducing students to spacecraft navigation techniques.