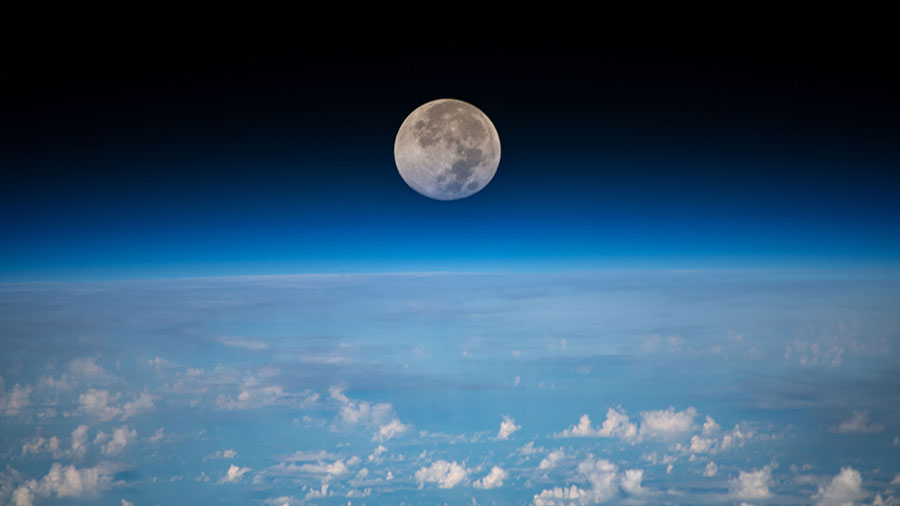 Three humans are orbiting Earth today as the new Expedition 60 trio and are back on duty aboard the International Space Station. The Expedition 59 trio returned to Earth Monday and is re-adjusting to Earth gravity while another crew prepares for its launch at the end of July.
NASA astronauts Christina Koch and Nick Hague are back to work today, following a day off after sleep shifting to oversee the departure of three crewmates Monday. Cosmonaut Alexey Ovchinin is in his second mission aboard the orbiting lab and took the mantle as station commander Sunday. The three orbital residents have been in space since March 14.
Koch split her day between filming herself in virtual reality with a 360-degree camera and working on U.S. spacesuit gear. Hague replaced life support hardware in Japan's Kibo laboratory module. Ovchinin worked on science and plumbing activities in the station's Russian segment.
Anne McClain of NASA flew back to Houston Tuesday night just one day after landing in Kazakhstan and completing a 204-day mission. Astronaut David Saint-Jacques of the Canadian Space Agency returned to Houston with McClain. Cosmonaut Oleg Kononenko returned to his home space agency in Russia. The crew will spend the next few weeks participating in a variety of tests and observations.
The next crew to launch to the station is due to blast off July 20, exactly 50 years after Neil Armstrong first stepped foot on the moon. NASA astronaut Andrew Morgan will join experienced space-flyers Luca Parmitano and Alexander Skvortsov on the six-hour ride aboard the Soyuz MS-13 crew ship to their new orbiting home.