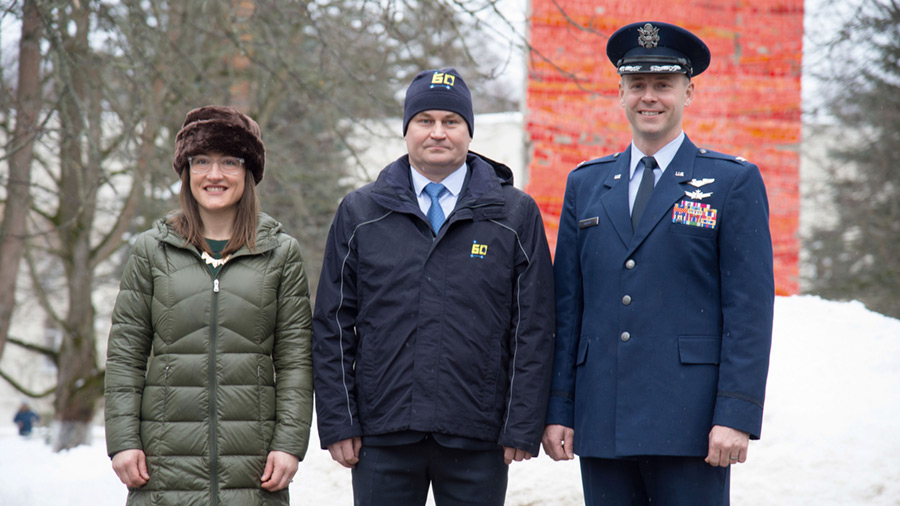 The Expedition 59-60 crew arrived at the Baikonur Cosmodrome launch site in Kazakhstan today. Commander Alexey Ovchinin and Flight Engineers Nick Hague and Christina Koch are final training before their March 14 liftoff aboard the Soyuz MS-12 spacecraft. They will take a six-hour ride to their new orbital home where they will live and work until October.
Meanwhile, the Expedition 58 crew is back at today aboard the International Space Station after taking the day off Monday. The orbital lab is also flying at higher altitude to get ready for the arrival Russian crew and cargo ships starting next month.
The space station is orbiting two miles higher at its perigee after the docked Progress 71 resupply ship fired its engines for seven minutes and 31 seconds Monday night. This places the station at the correct altitude for the March 14 arrival of the Expedition 59-60 crew and the Progress 72 cargo craft docking on April 4.
The station astronauts are training all week for the arrival of the first SpaceX Crew Dragon spaceship this weekend. The uncrewed SpaceX DM-1, or Demonstration Mission-1, will launch Saturday at 2:49 a.m. EST from Kennedy Space Center in Florida. The Crew Dragon will arrive at the station on Sunday and dock around 6 a.m. to the International Docking Adapter (IDA) on the Harmony module.
Astronauts Anne McClain and David Saint-Jacques will monitor the Crew Dragon's approach and rendezvous on Sunday. The vehicle is targeting a 6 a.m. EST docking to the IDA where the hatches will swing open about two-and-a-half hours later. It will undock on March 8 and return to Earth with a splashdown in the Atlantic Ocean ending its mission.