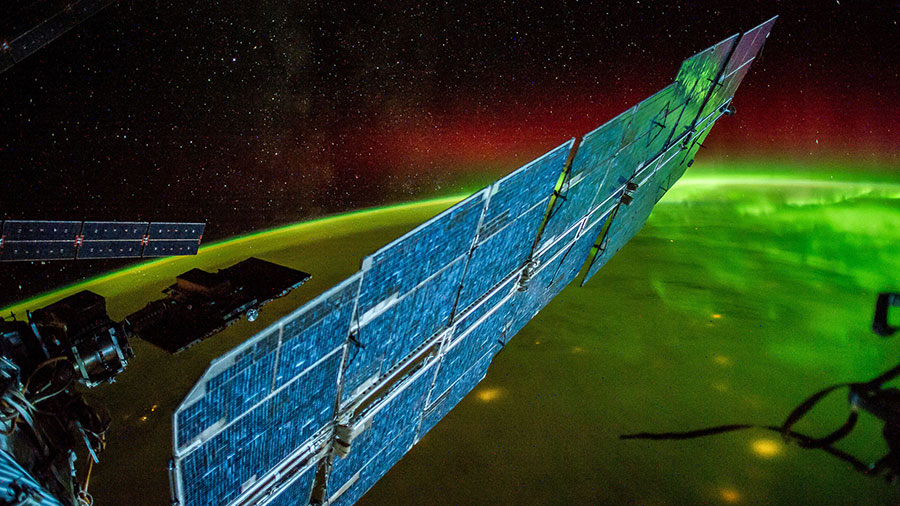 Two astronauts are ready to finish a cooling system repair job that was started three years ago on the outside of the International Space Station. NASA astronauts Scott Kelly and Kjell Lindgren will exit the U.S. Quest airlock Friday at 7:10 a.m. EST for about six hours and 30 minutes of spacewalking tasks.
Kelly and Lindgren are restoring the port truss cooling system back to its original configuration after leak repair work done in November 2012 by spacewalkers Suni Williams and Aki Hoshide. More leak repair work was done to the system during a May 2013 spacewalk by NASA astronauts Chris Cassidy and Tom Marshburn.
Kelly and Lindgren will also top off the cooling system's ammonia levels using storage tanks. The Photovoltaic Thermal Control System dissipates heat generated at the space station from radiators attached to the truss structure. This will be the second spacewalk for both astronauts whose first was on Oct. 28.
Japanese astronaut Kimiya Yui and veteran cosmonaut Sergey Volkov will assist the spacewalkers into their spacesuits and the airlock before depressurization begins. Yui and Volkov will also welcome the spacewalkers back into the station at the end of their excursion.