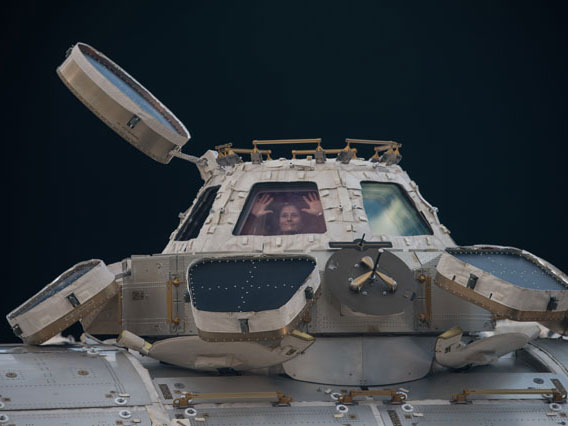 The first full work week of 2015 for Expedition 42 includes advanced science, high-flying plumbing and preparations for the arrival of the SpaceX Dragon. The Dragon commercial craft is due to launch Tuesday at 6:20 a.m. and be captured at the International Space Station about 48 hours later.
› Read more about the SpaceX CRS-5 mission
Commander Barry Wilmore worked on the European Space Agency experiment Haptics-1 testing the remote control of robots on the ground from orbit using a joystick. He later joined Flight Engineer Terry Virts gathering tools for a trio of spacewalks tentatively planned for February that will ready the station for future commercial crew and cargo vehicles.
› Read more about the Haptics-1 experiment
Virts started Monday with a periodic fitness evaluation as he and Italian astronaut Samantha Cristoforetti took turns on an exercise cycle. Virts then moved on to plumbing work replacing a dose pump in the Waste and Hygiene Compartment. Cristoforetti then participated in an educational experiment that explores the possibility of using plants to produce food and oxygen on the station.
In the Russian segment of the orbital lab, cosmonauts Anton Shkaplerov, Alexander Samokutyaev and Elena Serova studied ways to detect micrometeoroid impacts at the station, worked on maintenance and photographed windows for a contamination inspection.