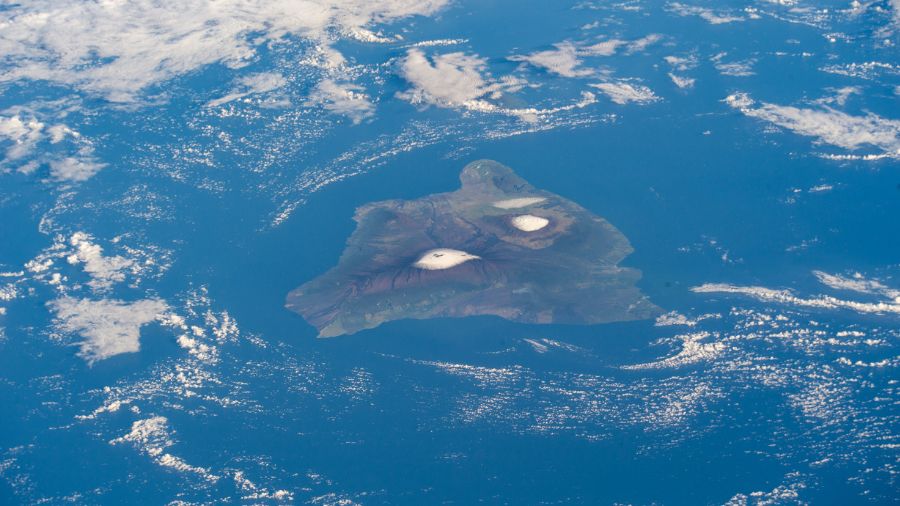 Since the earliest days of the International Space Station expeditions, student groups in schools, camps, museums, and planetariums have had the opportunity to talk with astronauts aboard the orbital laboratory about career choices and science activities. On Thursday, NASA Flight Engineer Woody Hoburg conducted an ISS Ham Radio (ARISS) session with Lana'i High and Elementary School, in Lana'i City, Hawaii.  Hoburg also bioprinted cells for the BFF-Meniscus-2, an investigation to print and culture a meniscus using the BioFabrication facility aboard the space station.
NASA Flight Engineer Frank Rubio replaced experiment samples in the Combustion Integrated Rack located in the U.S. Destiny module for the Solid Fuel Ignition and Extinction – Growth and Extinction Limit (SOFi) investigation. SOFi measures the amount of heating in a fuel sample to determine how fuel temperature affects material flammability in microgravity. Results could improve understanding of early fire growth behavior in space and help determine optimal fire suppression techniques.
Rubio also checked the Veg-05 plants and collected detached tomatoes to weigh. The plant botany study is the next step in addressing the need for a food production system in space. The Vegetable Production System supplies crew members with a continuous source of fresh food and a tool for relaxation and recreation.
NASA Flight Engineer Stephen Bowen spent his day wearing the Bio-Monitor garment and headband as part of a 48-hour session. The instrument is equipped with sensors to measure physiological parameters to assess the effect of space travel on heart health.
Flight Engineer Sultan Alneyadi from UAE (United Arab Emirates) injected the Cardinal Heart 2.0 with a preservative inside the Life Sciences Glovebox, a sealed work area in the space station where crew members perform developmental biology experiments. The investigation uses heart organoids to study the effects of clinical drugs on improving the function of heart cells exposed to microgravity.
Flight Engineer Andrey Fedyaev of Roscosmos continued to replace the condensate evacuation lines that carry away excess moisture from the cabin atmosphere. Meanwhile, Roscosmos cosmonauts Sergey Prokopyev and Dmitri Petelin prepared cargo to return in the Soyuz MS-22 spacecraft, slated to undock from the station's Rassvet module on March 28.
---
Learn more about station activities by following the space station blog, @space_station and @ISS_Research on Twitter, as well as the ISS Facebook and ISS Instagram accounts.
Get weekly video highlights at: https://roundupreads.jsc.nasa.gov/videoupdate/
Get the latest from NASA delivered every week. Subscribe here: www.nasa.gov/subscribe