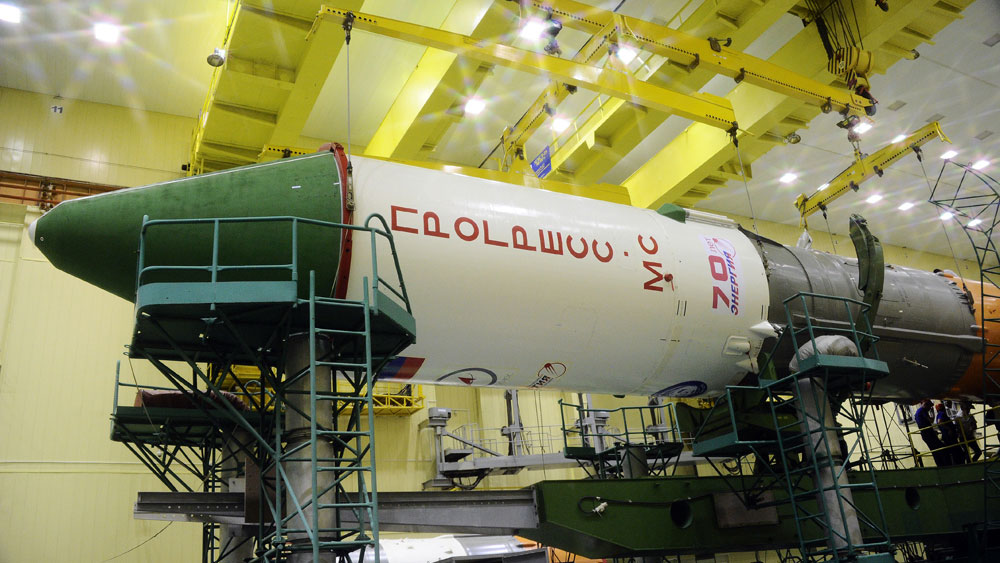 At 5:30 p.m. EDT, Saturday, July 16, NASA Television will provide live coverage of the launch of an unpiloted Russian Progress spacecraft carrying more than three tons of food, fuel, and supplies for the Expedition 48 crew aboard the International Space Station.
Launch of ISS Progress 64 from the Baikonur Cosmodrome in Kazakhstan is planned for 5:41 p.m. (3:41 a.m. Baikonur time July 17). Watch live on NASA TV: https://www.nasa.gov/nasatv
Following a 34-orbit, two-day trip, Progress 64 is scheduled to link up to the Pirs docking compartment of the International Space Station at 8:22 p.m. Monday, July 18. It will remain docked to the station for more than six months.
The Expedition 48 crew will monitor key events during Progress 64's automated rendezvous and docking. Three of the six crew members recently arrived on station and are preparing for back-to-back cargo deliveries. First-time flyer NASA astronaut Kate Rubins, cosmonaut Anatoly Ivanishin of Roscosmos, and astronaut Takuya Onishi of the Japan Aerospace Exploration Agency (JAXA) joined Expedition 48 Commander Jeff Williams of NASA and Flight Engineers Oleg Skripochka and Alexey Ovchinin of Roscosmos aboard their orbital home July 9.
On the heels of this cargo launch, SpaceX's ninth commercial resupply services mission for NASA is scheduled to deliver nearly 5,000 pounds of supplies and payloads to the station. The SpaceX Dragon capsule is targeted to launch at 12:45 a.m. Monday, July 18, on a Falcon 9 rocket from Space Launch Complex 40 at Cape Canaveral Air Force Station in Florida. Dragon will carry critical materials to directly support dozens of the more than 250 science and research investigations that will occur during Expeditions 48 and 49.
To join the online conversation about the International Space Station and Progress 64 on Twitter, follow @Space_Station and the hashtag #ISScargo. To learn more about all the ways to connect and collaborate with NASA, visit: https://www.nasa.gov/connect.