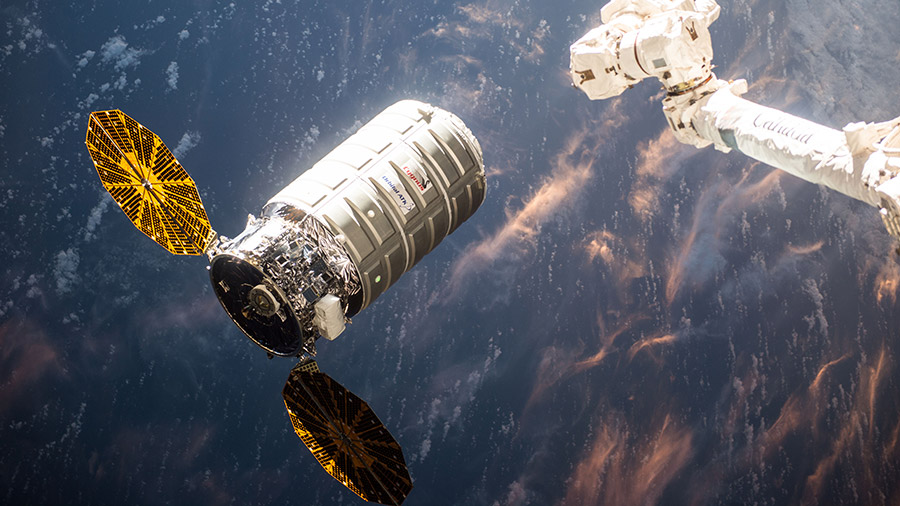 NASA Television will provide live coverage of the departure of Orbital ATK's Cygnus cargo spacecraft from the International Space Station beginning at 9 a.m. EDT on Tuesday, June 14. Release from the space station's Canadarm2 is scheduled for 9:30 a.m.
About five hours after departure, the Saffire-I experiment will take place onboard the uncrewed cargo craft. Saffire-I provides a new way to study a realistic fire on a spacecraft. This hasn't been possible in the past because the risks for performing such studies on crewed spacecraft are too high. Instruments on the returning Cygnus will measure flame growth, oxygen use and more. Results could determine microgravity flammability limits for several spacecraft materials, help to validate NASA's material selection criteria, and help scientists understand how microgravity and limited oxygen affect flame size. The investigation is crucial for the safety of current and future space missions.
Watch the departure live on NASA TV or at: https://www.nasa.gov/nasatv.
For more information about Orbital ATK's mission, visit: https://www.nasa.gov/orbitalatk.
For more information about the International Space Station, and its research and crews, visit: https://www.nasa.gov/station.
Join the conversation on Twitter by following @Space_Station. To learn more about all the ways to connect and collaborate with NASA, visit: https://www.nasa.gov/connect.