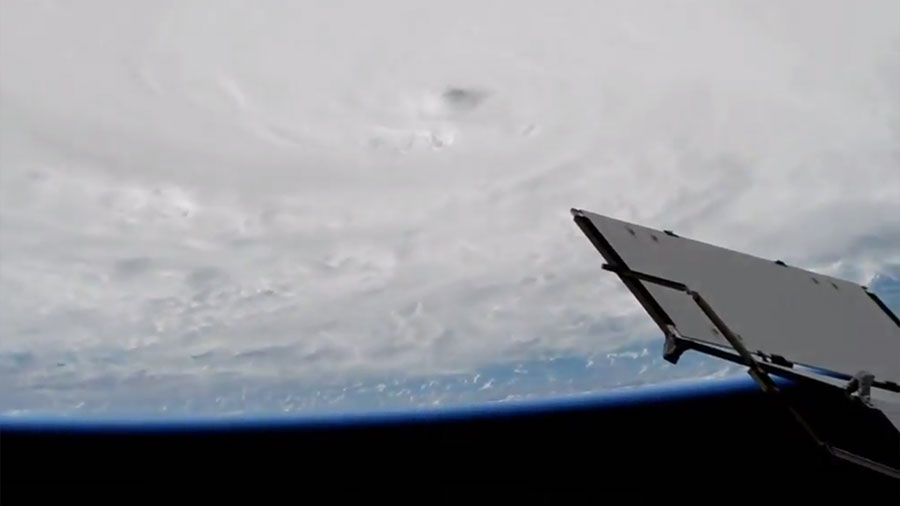 The Expedition 49 crew is getting ready for the mid-October arrival of the Orbital ATK Cygnus spacecraft. The trio is also exploring human research and setting up a student Earth observation experiment.
First-time astronauts Kate Rubins and Takuya Onishi are brushing up on the robotic capture techniques necessary to grapple the Cygnus cargo craft. The Cygnus private space freighter is targeted to launch from Virginia between Oct. 9 and 13 and arrive at the International Space Station about 2-1/2 days later.
The duo will be inside the cupola at the robotics controls monitoring Cygnus' arrival then capturing it with the 57.7 foot long Canadarm2. Ground controllers will then take over robotic operations and remotely attach Cygnus to the Unity module. Cygnus is delivering crew supplies, scientific research and hardware to the station crew members.
Before the pair began training today, Rubins sampled the station's water for microbes and stowed the Hard to Wet Surfaces research gear. Onishi tested his fine motor skills on a mobile tablet device and logged his diet for the ENERGY experiment.
Commander Anatoly Ivanishin set up the Sally Ride EarthKAM experiment inside a Harmony module window today. The Earth imagery gear allows students to take pictures of Earth from space and share them on the internet.
---
Get weekly video highlights at: http://jscfeatures.jsc.nasa.gov/videoupdate/