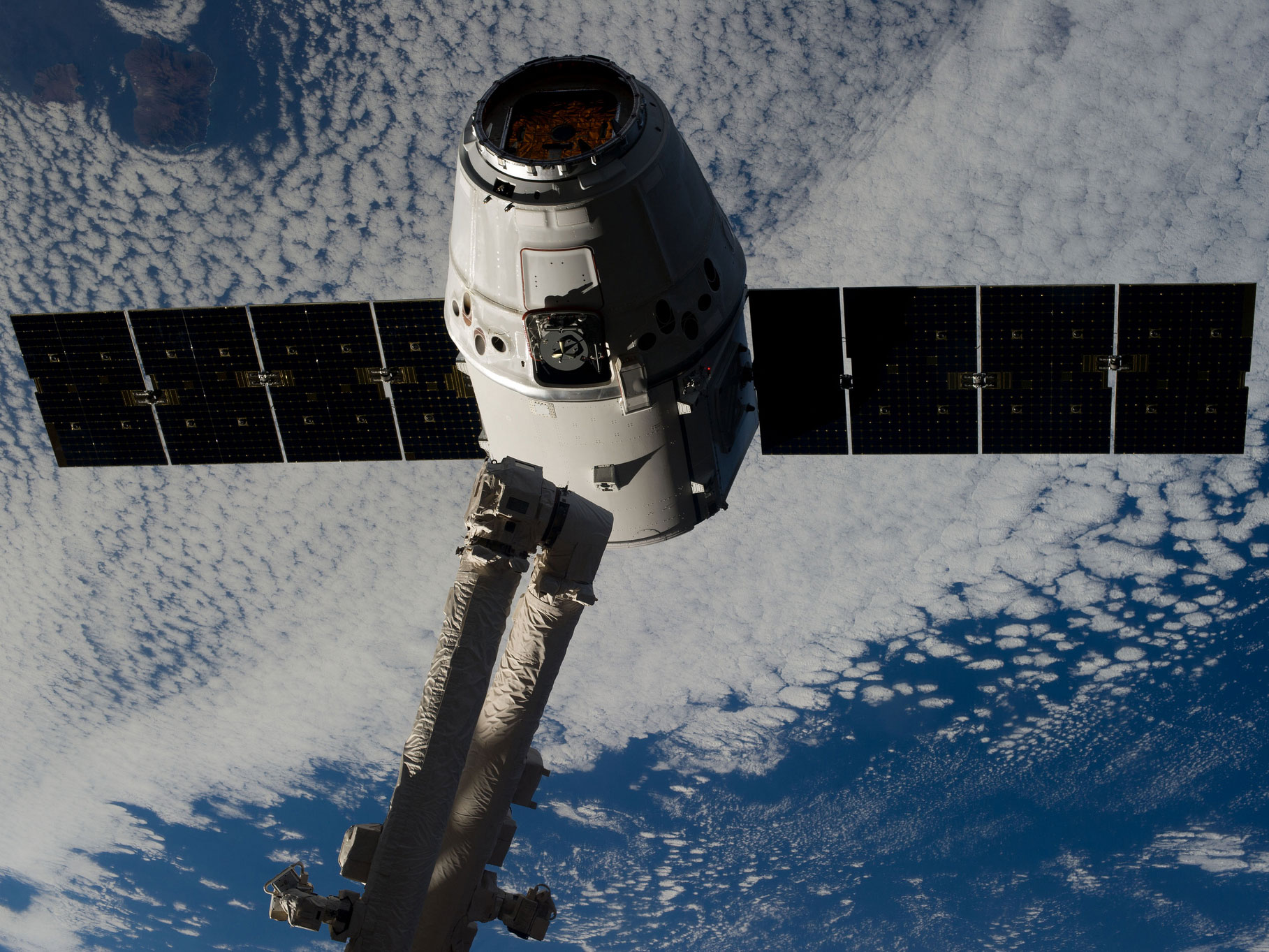 The International Space Station and Dragon flight control teams are proceeding toward rendezvous and grapple at 6:12 a.m. EST on Monday, Jan. 12.
SpaceX reported all spacecraft systems are ready for the final stages of rendezvous, and space station flight controllers reported the orbiting outpost is ready for the commercial spacecraft's arrival.
NASA Television coverage of rendezvous and grapple will begin at 4:30 a.m.: https://www.nasa.gov/nasatv
To learn more about the mission and the International Space Station, visit: https://www.nasa.gov/station
To join the online conversation about the SpaceX CRS-5 launch, the International Space Station and Expedition 42 on Twitter, follow the hashtags #ISScargo, #ISS and #Exp42. To learn more about all the ways to connect and collaborate with NASA, visit: https://www.nasa.gov/connect.