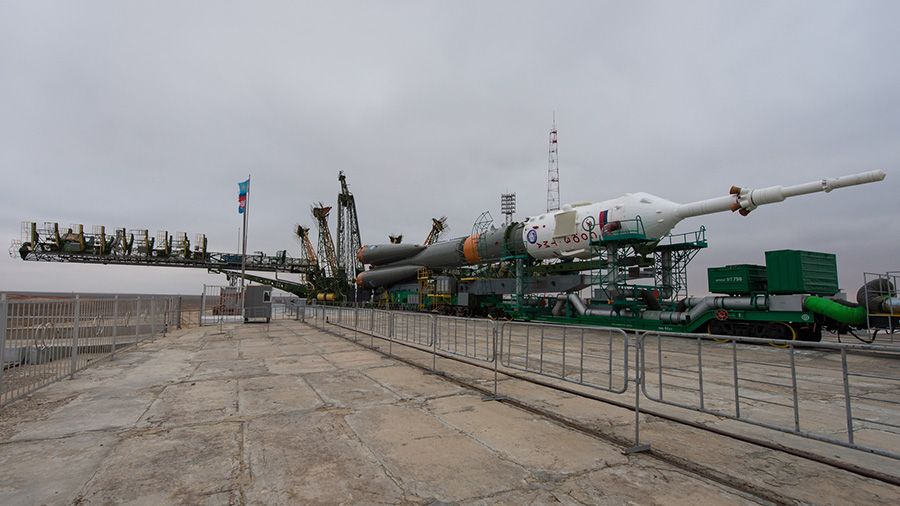 A pair of spaceships is getting ready for launch to the International Space Station in less than a week. A Soyuz rocket will launch three new Expedition 47 crew members Friday evening from Kazakhstan. A few days later Orbital ATK will launch its Cygnus cargo ship from Florida and deliver new science, spacewalk gear and crew supplies to the station crew.
NASA astronaut Jeff Williams and Roscosmos cosmonauts Oleg Skripochka and Alexey Ovchinin are counting down to their launch Friday at 5:26 p.m. EDT/9:26 p.m. UTC. They will arrive at their new home in space less than six hours later when they dock their Soyuz TMA-20M spacecraft to the Poisk mini-research module. Watch the launch and docking activities live on NASA Television.
Orbital ATK is preparing to launch its Cygnus space freighter Tuesday at 11 p.m. EDT/Wednesday 3 a.m. UTC for a four-day trip to replenish the Expedition 47 crew. Cygnus will launch atop a United Launch Alliance rocket from Kennedy Space Center on its sixth Commercial Resupply Services mission for NASA. The Cygnus launch and rendezvous will be covered live on NASA TV.
Back in space aboard the orbital laboratory, astronauts Tim Kopra and Tim Peake participated in more eye checks for the Ocular Health study. The duo is also exploring how living in space affects the side effects and the dosage of medication on the human body. Cosmonaut Yuri Malenchenko explored stresses on the station's structure and researched how international crews and mission controllers inter-relate during missions.