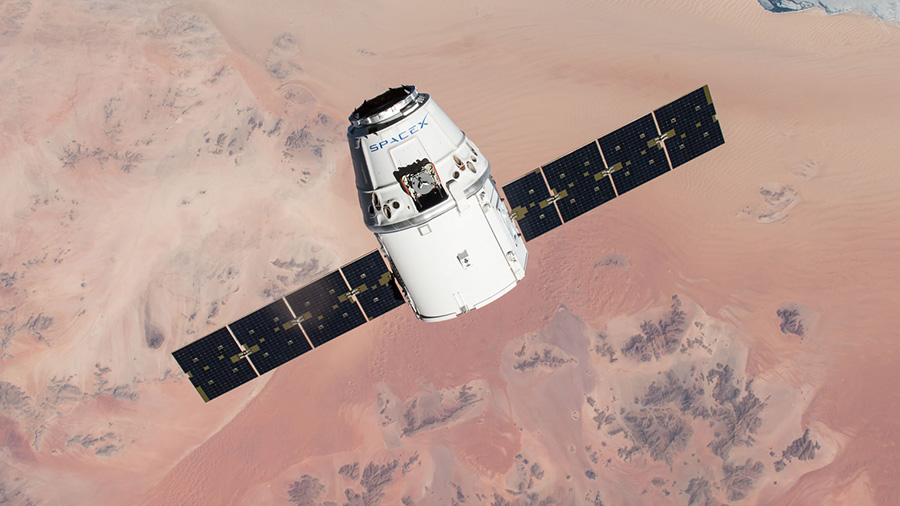 The SpaceX Dragon is chasing the International Space Station and the Expedition 48 crew is getting ready for its approach and capture Wednesday morning. This follows Monday evening's rendezvous and docking of the Progress 64 resupply ship from Roscosmos.
Dragon is delivering several science experiments including a DNA sequencing study and the Heart Cells investigation. The private space freighter is also carrying one of two International Docking Adapters. The adapters will enable future crewed vehicles from Boeing and SpaceX to dock to the space station.
The research, hardware and other supplies stowed inside Dragon total nearly 5,000 pounds. Dragon will be robotically attached to the Harmony module after astronauts Jeff Williams and Kate Rubins capture it with the 57.7 foot long Canadarm2. This will be the second cargo mission to arrive at the station in less than two days.
The Progress arrival Monday night brought more than three tons of food, fuel and supplies for the Expedition 48 crew. Progress automatically docked to the Pirs docking compartment after launching Saturday evening from Kazakhstan.
Williams, Rubins and Flight Engineer Takuya Onishi prepared for the Dragon's arrival on Tuesday and participated in a variety of research and maintenance activities. The three cosmonauts Oleg Skripochka, Alexey Ovchinin and Anatoly Ivanishin slept in Tuesday after a long day Monday preparing for the Progress delivery.