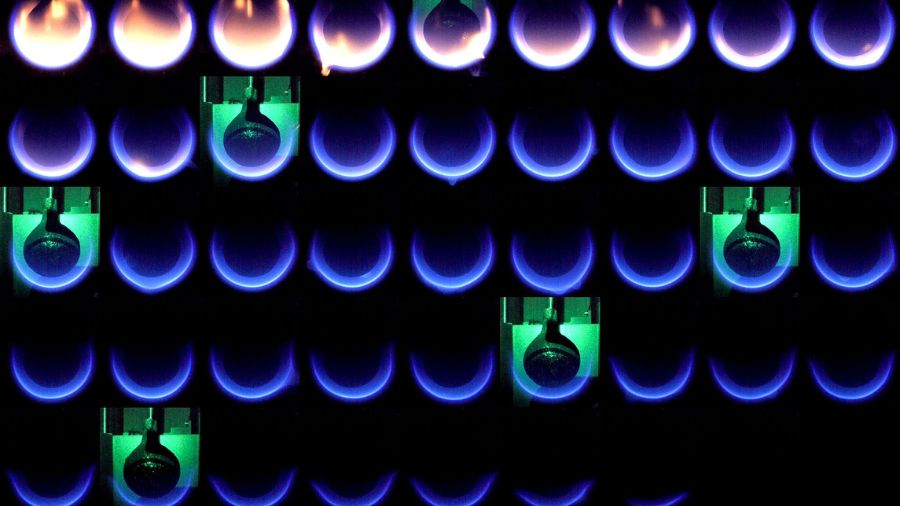 SpaceX's uncrewed Dragon cargo spacecraft splashed down at 4:58 p.m. EDT Saturday, April 15, off the coast of Tampa, Florida, marking the return of the company's 27th contracted cargo resupply mission to the International Space Station for NASA. The spacecraft carried approximately 4,300 pounds of valuable scientific experiments and other cargo back to Earth.
Some of the scientific investigations that Dragon is carrying include:
Space tomato harvest: Samples from the Pick-and-Eat Salad-Crop Productivity, Nutritional Value, and Acceptability to Supplement the International Space Station Food System (Veg-05) experiment will be returning to Earth for analysis. Astronauts grew dwarf tomatoes in the station's Veggie miniature greenhouse and performed three harvests at 90, 97, and 104 days. They froze tomatoes, water samples, and swabs of the growth hardware to examine the effects of light quality and fertilizer on fruit production, microbial safety, and nutritional value. The ability to grow plants in space for fresh food and an improved crew living experience is important for future long-duration missions. The hardware could be adapted for use on Earth to provide fresh produce for those without access to gardens and as horticultural therapy for older people and people with disabilities.
Growing higher quality crystals: Hicari, an investigation from JAXA (Japan Aerospace Exploration Agency), tested a growth method and produced crystals of a silicon-germanium (SiGe) semiconductor using the Japanese Experiment Module-Gradient Heating Furnace (JEM-GHF). This crystal growth method could support development of more efficient solar cells and semiconductor-based electronics. The space-produced crystals are returning to Earth for analysis.
Analyzing aging arteries: Astronauts can experience accelerated arterial wall stiffening and thickening after six months in space, and a daily session of aerobic exercise alone may not be sufficient to counteract these effects. Vascular Aging, an investigation from CSA (Canadian Space Agency), monitors these changes using artery ultrasounds, blood samples, glucose tolerance tests, and wearable sensors. Results could help identify and assess risk to astronaut cardiovascular health and point to mechanisms for reducing that risk. For the aging population on Earth, understanding the mechanisms behind arterial stiffness could provide insight to guide prevention and treatment. Blood samples collected for the investigation are returning to Earth for analysis.
Fire safety: Solid Fuel Ignition and Extinction – Growth and Extinction Limit (SoFIE-Gel) studies burning in microgravity, including how fuel temperature affects material flammability. The investigation could improve safety of crew members on future missions by increasing understanding of early fire growth behavior, informing selection of fire-resistant spacecraft cabin materials, validating flammability models, and helping to determine optimal fire suppression techniques. Studying flames in space without the complications of buoyancy also helps improve computer models of combustion for terrestrial applications. Gel samples from the investigation are returning to Earth for further analysis.
---
Learn more about station activities by following the space station blog, @space_station and @ISS_Research on Twitter, as well as the ISS Facebook and ISS Instagram accounts.
Get weekly video highlights at: https://roundupreads.jsc.nasa.gov/videoupdate/
Get the latest from NASA delivered every week. Subscribe here: www.nasa.gov/subscribe