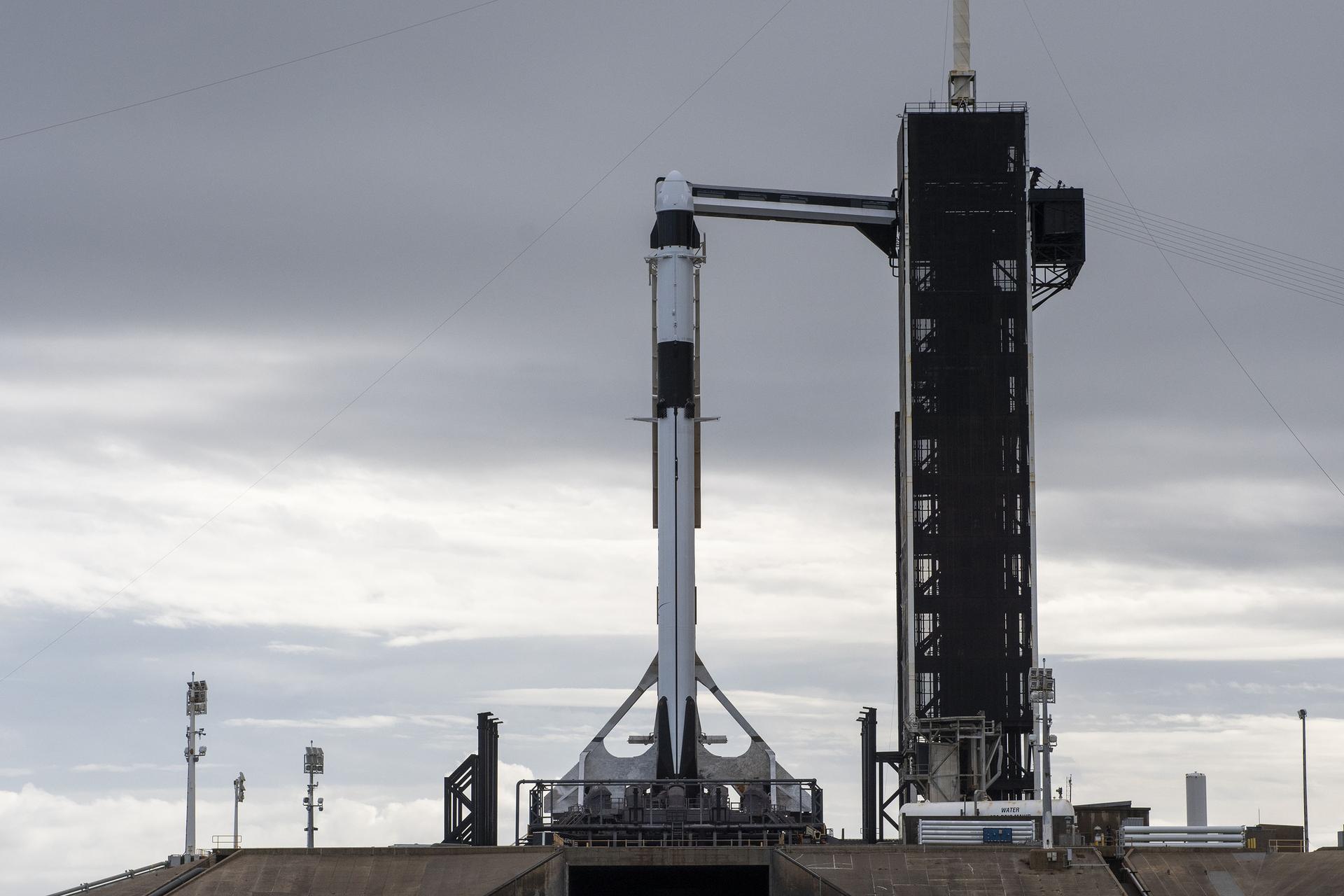 Good afternoon from NASA's Kennedy Space Center in Florida. A SpaceX Falcon 9 rocket and Dragon spacecraft for the company's 26th commercial resupply services mission stand ready for liftoff at Launch Complex 39A. Launch is scheduled for 3:54 p.m. EST during an instantaneous opportunity. Dragon's internal countdown is running and propellant loading is underway. Fueling of the Falcon 9 first stage began at T-35 minutes.
It's a wet day here on the Space Coast. The Launch Weather Office with the U.S. Space Force Weather Squadron is monitoring conditions in the launch area, the main concerns for today's launch attempt are the thick cloud layer rule, cumulus cloud rule and flight through precipitation rule. The current weather prediction is 10% "go" at launch time.
Today's launch is a cross-country effort. Launch controllers at the Florida spaceport are working in concert with teams at NASA's Johnson Space Center in Houston and SpaceX's control center in Hawthorne, California. The launch blog originates from the NASA News Center here at Kennedy, a few miles west of the launch complex.
There's more to come, so stay with us.