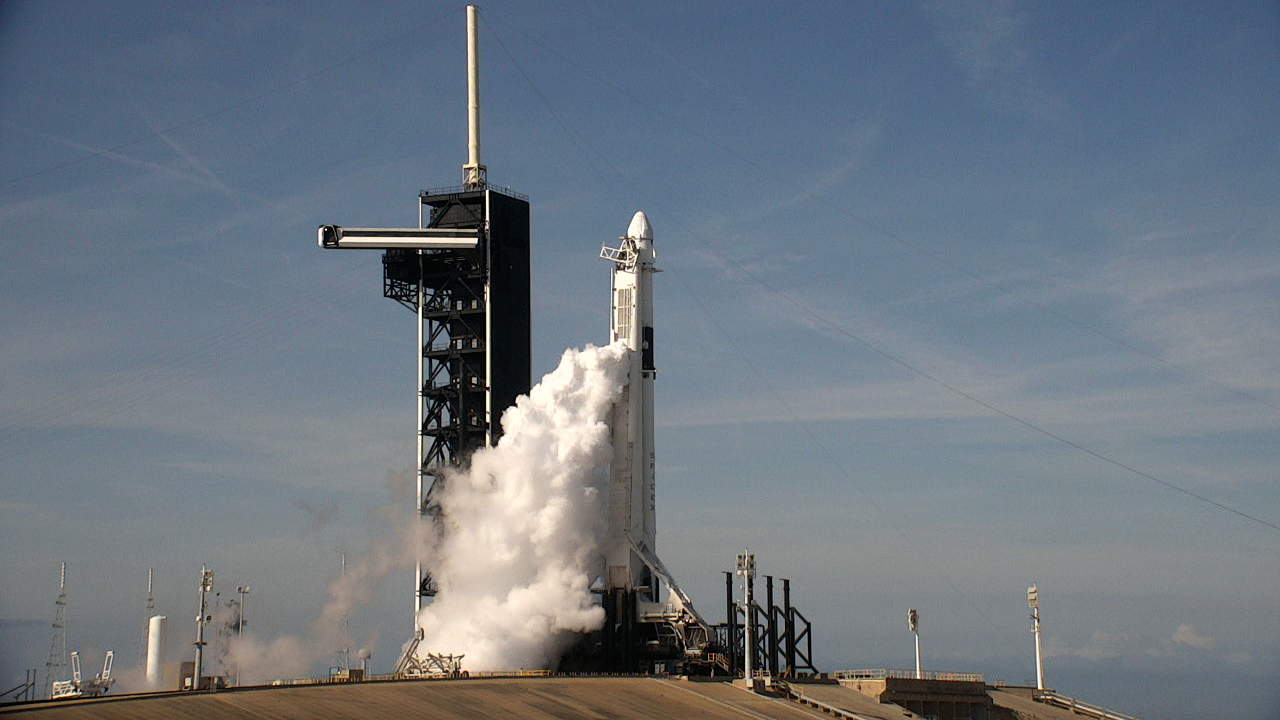 The countdown continues toward liftoff at 2:20 p.m. EST, 10 minutes from now. During this time, the Falcon 9's engines will be chilled to condition them for launch, the flight computer will run its pre-launch checks and the rocket's propellant tanks will be brought to flight pressure. Fueling of the Falcon 9 second stage began just minutes ago. Finally, SpaceX has given a "go for launch."
About three minutes prior to launch, the access arm will swing away from the rocket. The terminal countdown begins at T-30 seconds.
The Launch Weather Office with the U.S. Space Force Weather Squadron is monitoring conditions in the launch area. The current weather prediction is 80% "go" at launch time.