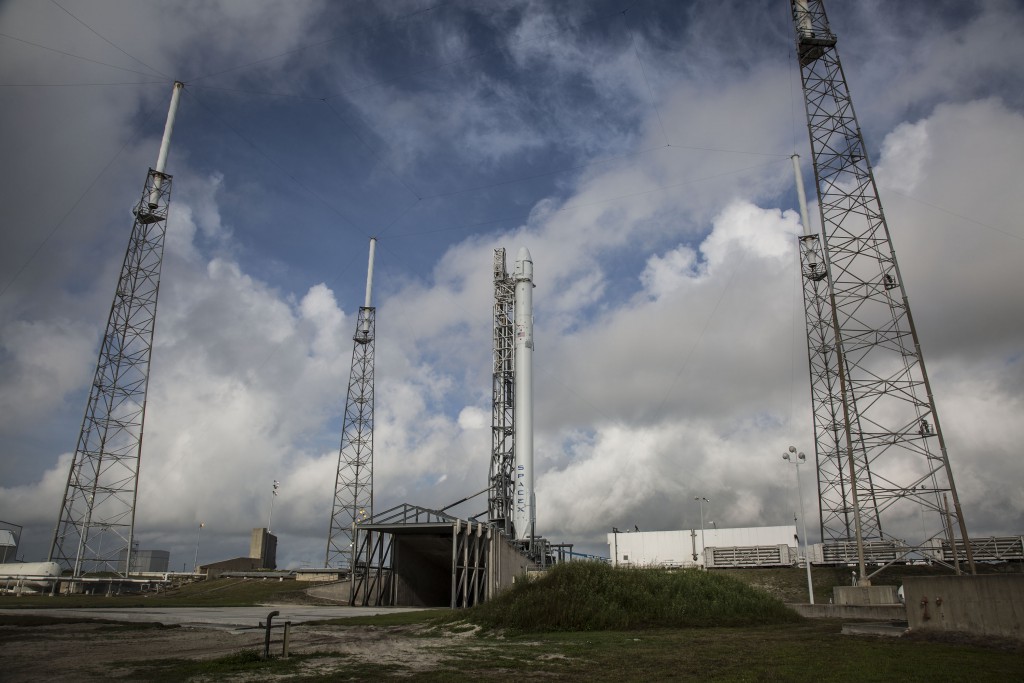 Good afternoon from Florida! Launch of a SpaceX Falcon 9 rocket and Dragon spacecraft is on track for 4:33:16 p.m. EDT today and the weather outlook remains 60 percent chance of acceptable conditions at launch time.
The rocket stands pointed to space out at the launch pad and we are following the countdown for the launch of the sixth commercial resupply mission by SpaceX to the International Space Station. The company's Dragon spacecraft is loaded with some 4,300 pounds of experiments, equipment and supplies for the station crew.
We'll detail the countdown milestones as they happen today and share some of the science being carried up to the station that makes this flight off the Earth a valuable experience for the Earth.