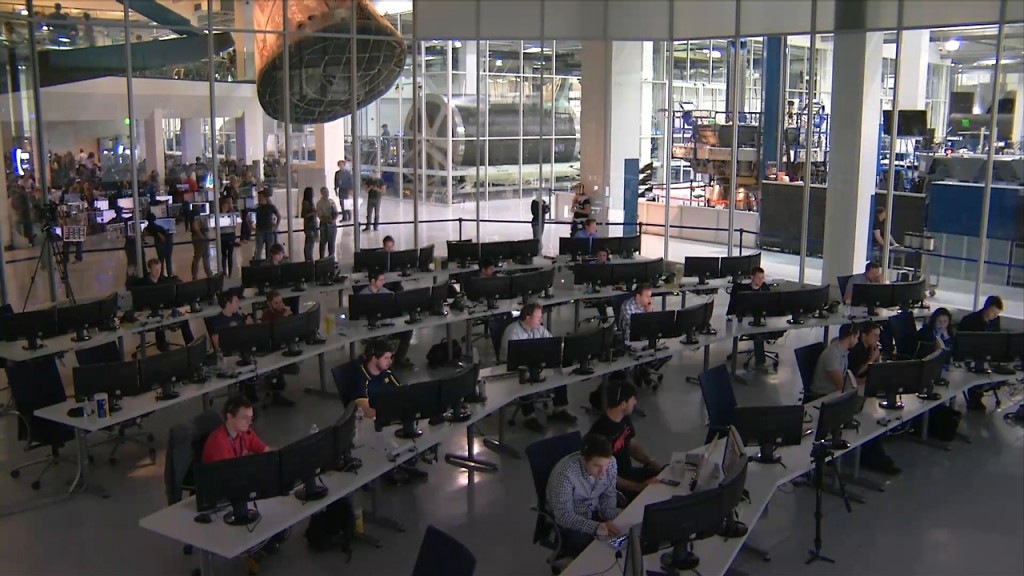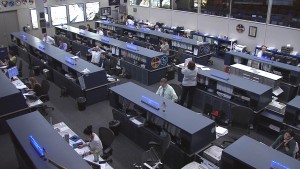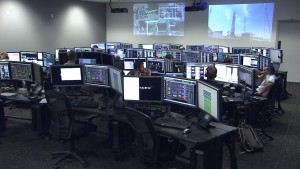 SpaceX is running today's CRS-6 launch and ascent into orbit from the company's headquarters in Hawthorne, California, top, and with a launch team at Cape Canaveral, bottom.
NASA is also overseeing the mission from the International Space Station control room at Mission Control in Houston, Texas.
All the teams work closely together throughout the countdown and during the climb into orbit. SpaceX and NASA also work together for the all-important capture and berthing two days after launch when the Dragon nears the station so the astronauts there can grab it with the robotic arm and move it to a docking port on the station.