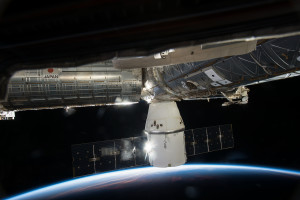 Sealed aboard the Dragon spacecraft are nearly 7,000 pounds of science research, crew supplies and hardware heading to the International Space Station in support of the Expedition 47 and 48 crew members.
SpaceX CRS-8 is the company's eighth mission to deliver cargo to the orbiting laboratory under NASA's Commercial Resupply Services contract.
To learn more about the important role Commercial Resupply has in NASA's exploration goals, read on.