Crew members aboard the International Space Station can expect a special delivery Wednesday morning. A SpaceX Dragon spacecraft loaded with more than 6,400 pounds of supplies, equipment and science materials is heading their way after the successful liftoff of SpaceX CRS-12 at 12:31 p.m. EDT from NASA Kennedy Space Center's Launch Complex 39A.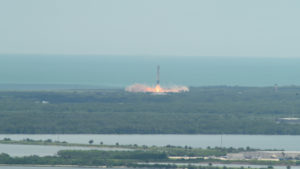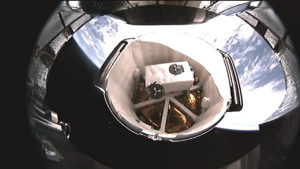 The on-time liftoff marked a spectacular conclusion to a countdown that proceeded like clockwork throughout the morning, aided by cooperative weather conditions across the launch site. With a sonic boom sounding across Florida's Space Coast, the first stage returned to SpaceX's Landing Zone 1 on Cape Canaveral Air Force Station while the rocket's second stage finished the task of propelling Dragon to orbit.
After a successful separation from the Falcon 9, the Dragon spacecraft deployed its solar arrays and embarked on its two-day pursuit of the orbiting laboratory. Watch the rendezvous and grapple live on NASA TV starting at 5:30 a.m. Wednesday.
Here's one more look back at today's launch: