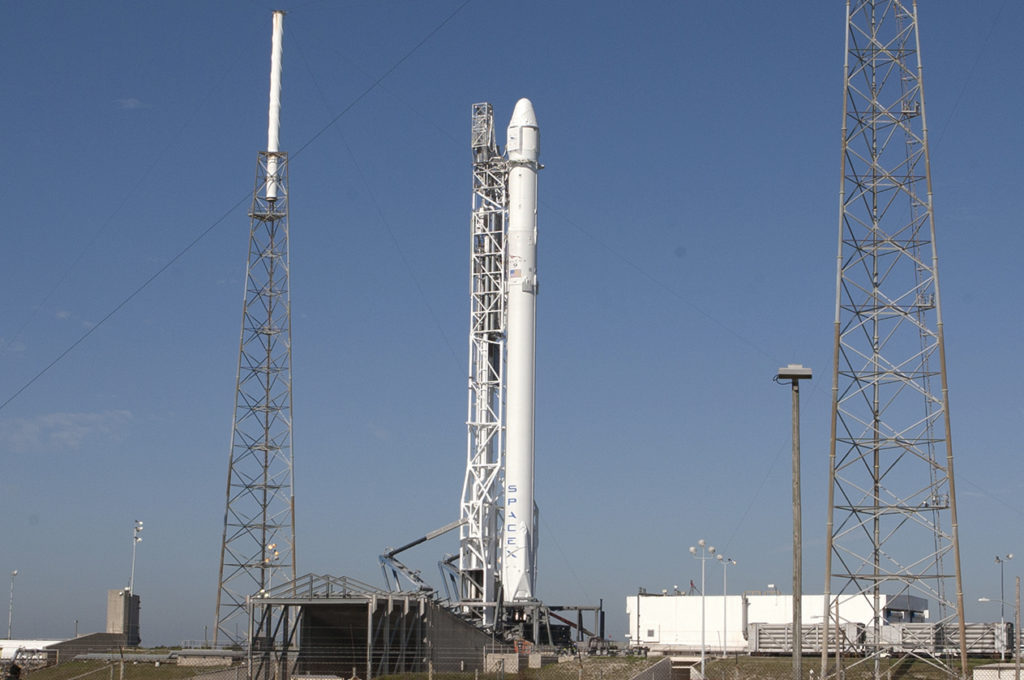 A Dragon spacecraft is poised for liftoff atop a Falcon 9 rocket at Cape Canaveral Air Force Station's Space Launch Complex 40. The launch vehicle will boost the resupply capsule on its 14th commercial resupply services mission to the International Space Station. SpaceX's Dragon will deliver supplies and equipment supporting numerous science investigations for the crew working aboard the orbiting laboratory. Liftoff is scheduled for today at 4:30 p.m. EDT.
Be sure to join us here at 3:55 p.m. EDT to follow this live blog-cast during the last stages of the countdown and early portions of flight. You also may follow the countdown on NASA Television (https://www.nasa.gov/nasalive) beginning at 4 p.m. EDT for updates.
Read more about the Falcon 9 rocket  and the Dragon spacecraft.
Photo credit: NASA