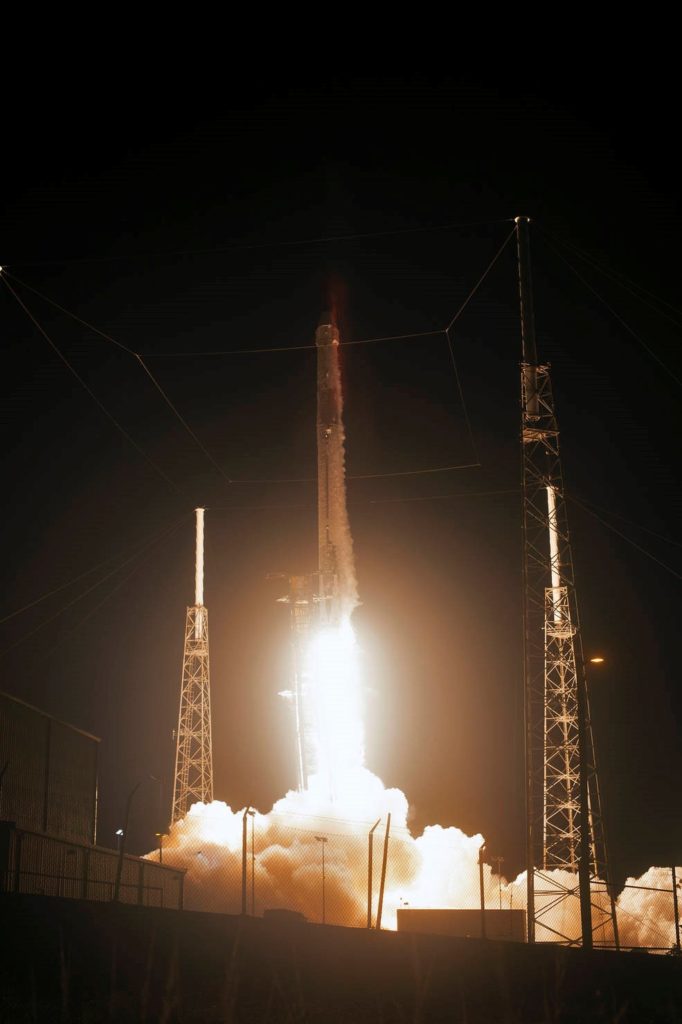 SpaceX's 16th commercial resupply mission to the International Space Station for NASA is targeted to launch at 1:39 p.m. EST Tuesday, Dec. 4, from Space Launch Complex 40 at Cape Canaveral Air Force Station in Florida. Join us Monday, Dec. 3, as we start SpaceX CRS-16 launch week coverage with prelaunch events on NASA Television and the agency's website.
9:30 a.m. – What's on Board science briefing from NASA's Kennedy Space Center in Florida. The briefing will highlight the following research:
Jill McGuire, project manager, NASA's Goddard Space Flight Center in Greenbelt, Maryland, will discuss RRM3.
Dr. Ralph Dubayah, principal investigator, University of Maryland, and Bryan Blair, deputy principal investigator, Goddard, will discuss GEDI.
Dr. Elaine Horn-Ranney, principal investigator, Tympanogen, will discuss an investigation into novel wound dressings and how antibiotics can be directly released on wound sites.
Nicole Wagner, LambdaVision, will discuss the Enhancement of Performance and Longevity of a Protein-Based Retinal Implant.
Winners of the Marvel Guardians of the Galaxy Space Station Challenge:
Adia Bulawa, project lead, Staying Healthy in Space
Sarina Kopf, project lead, Aeroponic Farming in Microgravity
3:30 p.m. – Prelaunch News Conference from Kennedy with the following representatives:
Joel Montelbano, deputy ISS program manager, NASA's Johnson Space Center
Hans Koenigsmann, vice president of Build and Flight Reliability at SpaceX
Kirt Costello, ISS program chief scientist, Johnson
Clay Flinn, launch weather officer
For the latest schedule of prelaunch briefings, events and NASA TV coverage, visit: https://www.nasa.gov/content/spacex-crs-16-briefings-and-events/
Learn more about the SpaceX resupply mission to the International Space Station at: https://www.nasa.gov/spacex