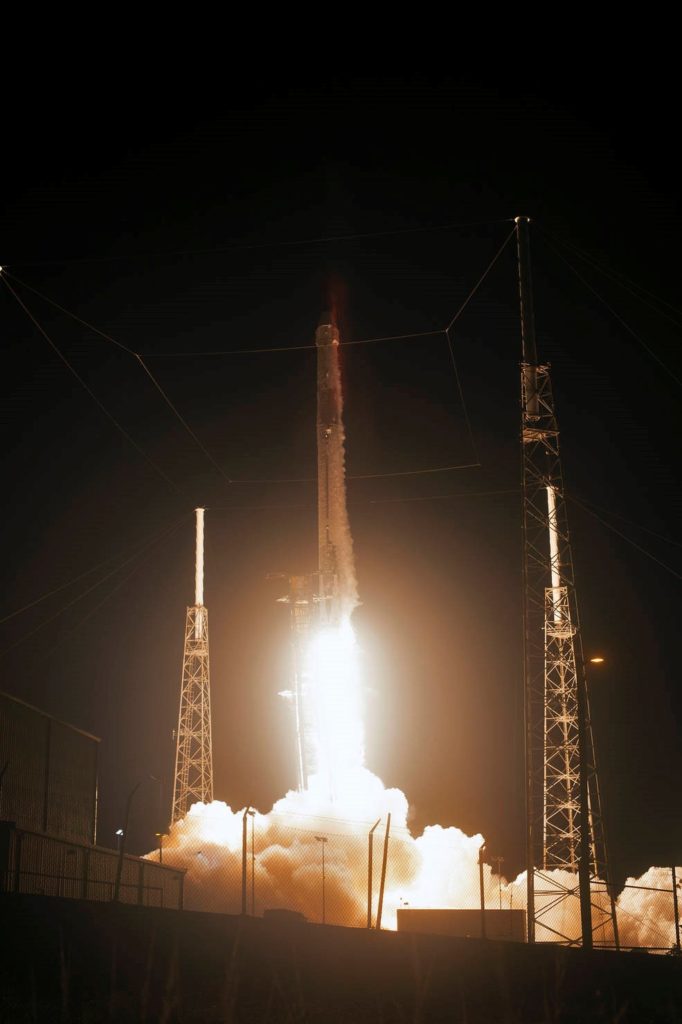 SpaceX is now targeting March 6 at 11:50 p.m. EST for launch of its 20th commercial resupply services mission (CRS-20) to the International Space Station. During standard preflight inspections, SpaceX identified a valve motor on the second stage engine behaving not as expected and determined the safest and most expedient path to launch is to utilize the next second stage in line that was already at the Cape and ready for flight. The new second stage has already completed the same preflight inspections with all hardware behaving as expected. The updated target launch date provides the time required to complete preflight integration and final checkouts.
The cargo Dragon will lift off atop a Falcon 9 rocket from Space Launch Complex 40 at Cape Canaveral Air Force Station in Florida carrying more than 5,600 pounds of science investigations and cargo to the station, including research on particle foam manufacturing, water droplet formation, the human intestine and other cutting-edge investigations.
Learn more about space station activities by following @space_station and @ISS_Research on Twitter as well as the ISS Facebook and ISS Instagram accounts.