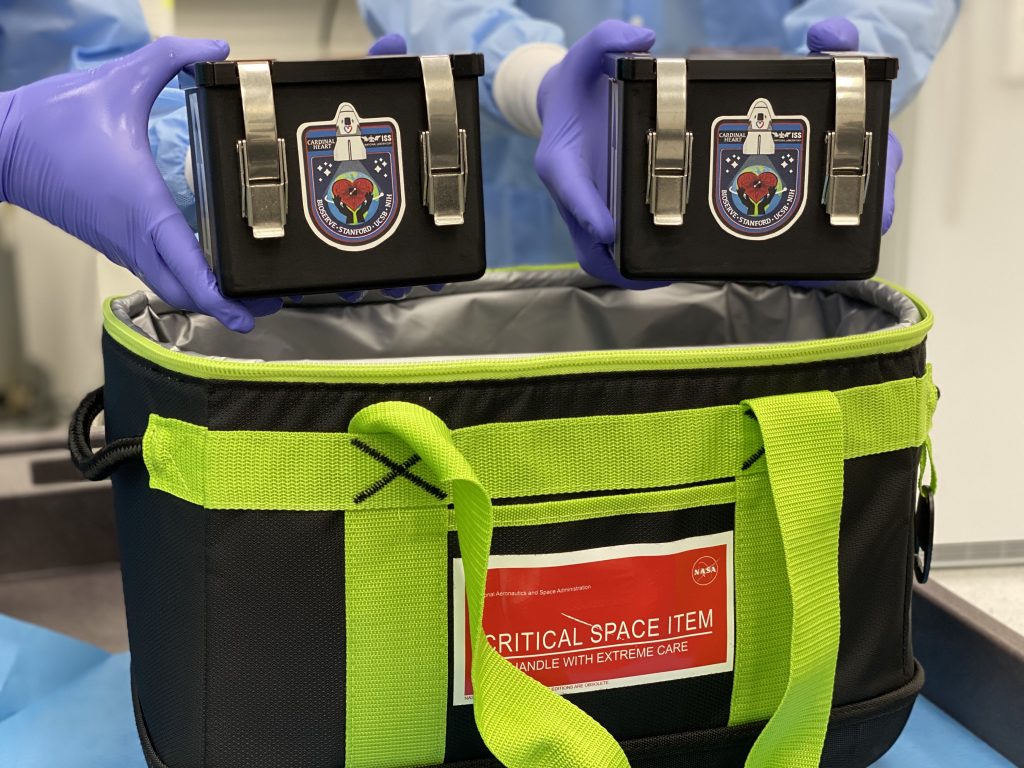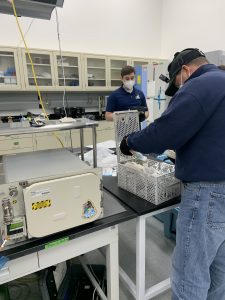 Within hours of the Dragon capsule's return to Earth, teams from NASA and SpaceX worked to return time-sensitive science investigations directly from space to the hands of researchers, who will spend the next few days conducting final research, tests, and checkouts.
Dragon, loaded with 4,400 pounds of scientific experiments and other cargo from the International Space Station, made its successful parachute-assisted splashdown west of Tampa off the Florida coast, at 8:26 p.m. EST on Wednesday, Jan. 13.
After splashdown, SpaceX loaded Dragon aboard their Go Navigator recovery ship and packed an Airbus H225 helicopter with the time-sensitive research cargo for delivery to NASA's Kennedy Space Center. The helicopter arrived at the center's Launch and Landing Facility, formerly known as the Shuttle Landing Facility, late  Wednesday, Jan. 13, 2021, and SpaceX offloaded the cargo. NASA teams inspected the cargo and transported it to the center's Space Station Processing Facility (SSPF). The research arrived at the labs in less than six hours from splashdown.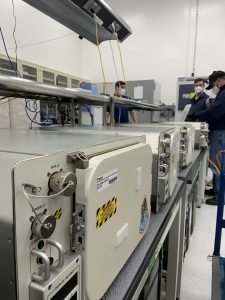 "Time is precious to these scientists, and our team plays a critical role in returning their research back to them as quickly as possible and providing them lab space where they can take a look at it immediately, even if that's at 2 a.m.," said Jennifer Wahlberg, utilization project manager at Kennedy. "We provide transportation support from the Landing Facility and lab space in the SSPF for researchers who want to work on their time-sensitive science right away, and we can help them pack up their cargo and ship it back to their home facilities to analyze there."
Wahlberg's team, which supported the return of cargo on space shuttle missions, will once again have an active role in assisting the cargo recovery team based out of NASA's Johnson Space Center in Houston that has been managing the return of previous cargo Dragons that splashed down in the Pacific Ocean.
This splashdown marked the first return of a cargo resupply spacecraft off the coast of Florida, enabling quick transportation to Kennedy to allow researchers to collect data with minimal loss of microgravity effects.
"We are excited to recover our 3D engineered heart tissues that have been in space for four weeks. We thank our partners, NASA and SpaceX, and we look forward to understanding the biological effects of microgravity on human heart tissues," said Dr. Joseph C. Wu, professor and director of the Stanford Cardiovascular Institute in California.
In the coming days, Dragon will arrive aboard SpaceX's Go Navigator recovery ship at the Trident Basin at Cape Canaveral Space Force Station, where crews will unload the remaining cargo. As the nation's premier, multi-user spaceport, Kennedy creates an environment where commercial and governmental space processing and launch activities operate side by side.
Dragon's journey into space began Dec. 6, 2020, aboard a SpaceX Falcon 9 rocket from Kennedy's Launch Complex 39A. Arriving at the space station just over 24 hours later, the capsule achieved the first autonomous docking of a U.S. commercial cargo resupply spacecraft. Previous cargo Dragon spacecraft had been captured and attached to the space station by astronauts operating the station's robotic Canadarm2.
The spacecraft delivered more than 6,400 pounds of hardware, research investigations, and crew supplies. The upgraded cargo Dragon capsule also boasts double the powered locker capacity to preserve science samples, allowing for a significant increase in the research that can be carried back to Earth.
Learn more about NASA's Commercial Resupply Services at www.nasa.gov/commercialresupply.