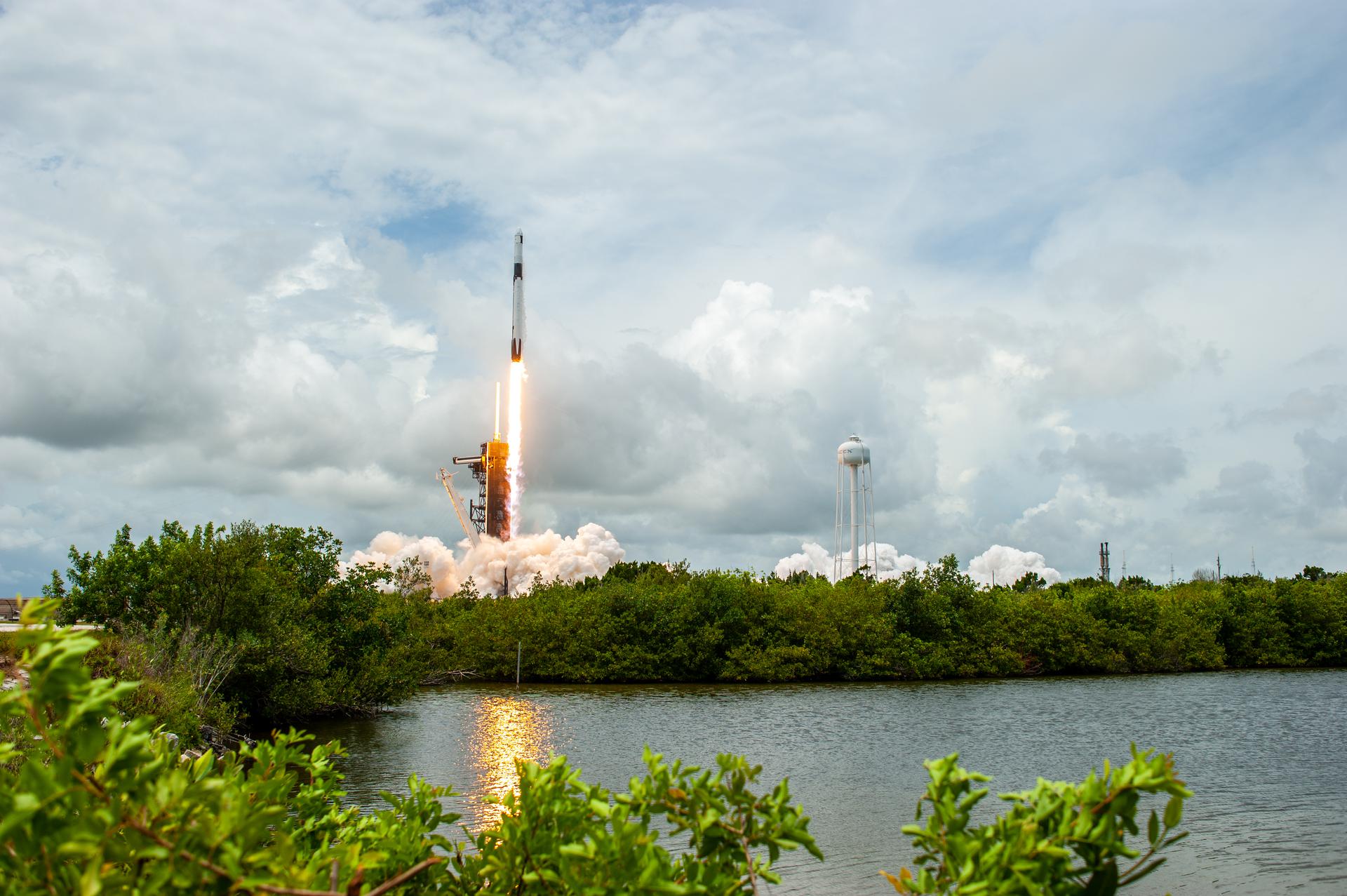 NASA is inviting the public to take part in virtual activities and events ahead of the launch of SpaceX's 23rd commercial resupply service mission to send research and supplies to the International Space Station aboard a Dragon spacecraft. Launch is targeted for 3:37 a.m. EDT on Saturday, Aug. 28, 2021, from Launch Complex 39A at Cape Canaveral Space Force Station in Florida.
Members of the public can register to attend the launch virtually. NASA's virtual guest program for this launch includes curated launch resources, notifications about interaction opportunities, and a virtual guest passport stamp following a successful launch.
Live coverage and countdown commentary of the launch will begin at 3:15 a.m. EDT and air on NASA Television and the agency's website, as well as YouTube, Twitter, Facebook, LinkedIn, Twitch, Daily Motion, Theta.TV and NASA's App.
The spacecraft will deliver a variety of NASA science investigations to the station, including a study on preventing and treating bone density loss, an investigation that could detect and mitigate vision disorders, and a new robotic arm demonstration that could reveal potential uses on Earth, including in disaster relief.
Members of the public can also share in the journey through a variety of activities, including:
Virtual Launch Passport
Print, fold, and get ready to fill your virtual passport. Stamps will be emailed following launches to those who register via email through Eventbrite.
Watch and Engage on Social Media
Stay connected with the mission on social media and let people know you're following it on Twitter, Facebook, and Instagram. Follow and tag these accounts:
For NASA's launch blog and more information about the mission, visit: https://www.nasa.gov/spacex