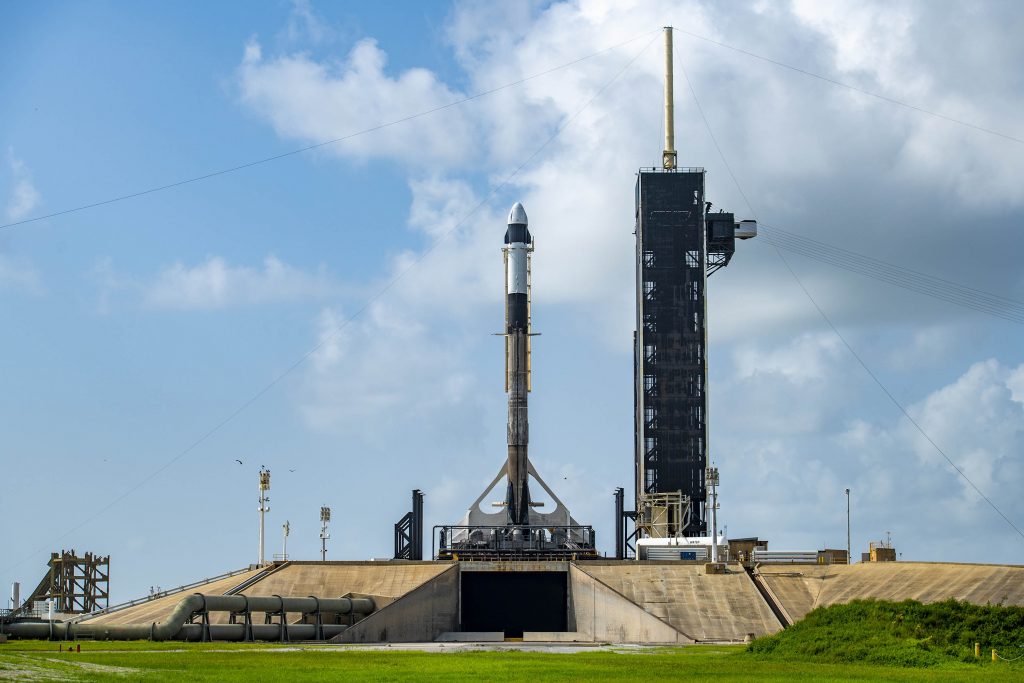 At noon today, NASA TV will broadcast a prelaunch news conference from the agency's Kennedy Space Center in Florida for SpaceX's 23rd commercial resupply services mission. The event will feature representatives from NASA's International Space Station Program, SpaceX, and the U.S. Space Force Space Launch Delta 45.
Participants include: Joel Montalbano, manager for the International Space Station Program (remotely from Johnson Space Center in Houston); Jennifer Scott Williams, manager, Applications Client Support Office for the International Space Station Program; Sarah Walker, director, Dragon mission management at SpaceX; and Brian Cizek, launch weather officer, 45th Weather Squadron, Cape Canaveral Space Force Station.
The public can ask questions by using #AskNASA on Twitter. Submitted questions may be answered in real-time during the segment. Immediately following the news conference, NASA TV will air a "What's on Board" video that will introduce the public to some of the investigators flying science on this mission.
NASA and SpaceX are targeting tomorrow, Aug. 28, at 3:37 a.m. EDT, to launch SpaceX's Dragon spacecraft to the space station. Liftoff, aboard a SpaceX Falcon 9 rocket, will be from Launch Complex 39A at Kennedy.
Dragon will deliver new science investigations, supplies, and equipment for the international crew. Live coverage, starting Saturday at 3:15 a.m. EDT, will air on NASA TV, the NASA app and the agency's website.