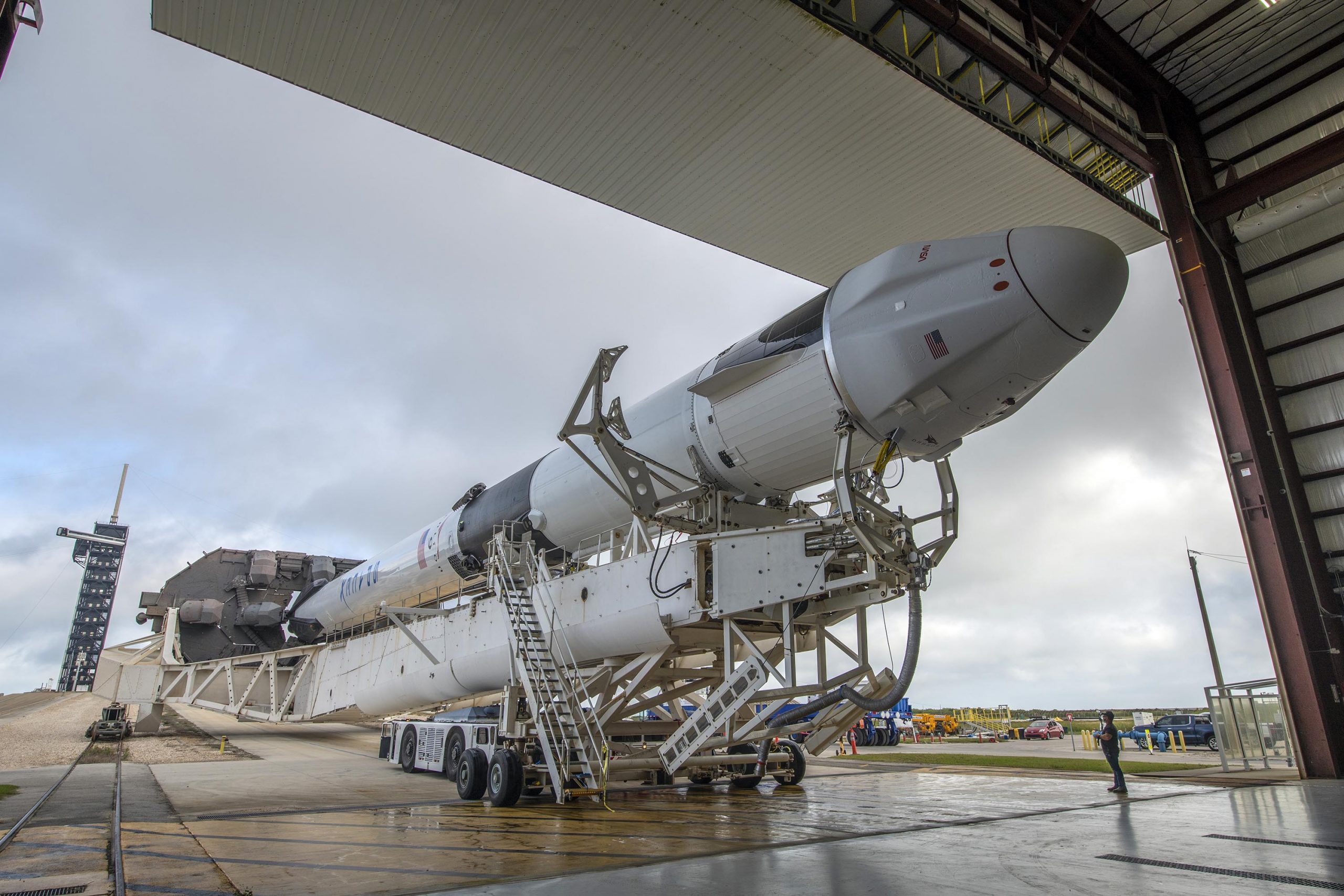 NASA commercial cargo launch provider SpaceX's Falcon 9 rocket – with the Dragon atop – was rolled out to the launch pad Sunday morning, Dec. 19, before being raised to a vertical position in preparation for Tuesday's launch of SpaceX's 24th commercial resupply services mission to the International Space Station. Liftoff of the Falcon 9 is scheduled for 5:06 a.m. EST.
Weather officials with Cape Canaveral Space Force Station's 45th Weather Squadron now predict a 30% chance of favorable weather conditions for Tuesday's launch, with the cumulous cloud, thick cloud layer, and surface electric field rules remaining the primary weather concerns.
Dragon will deliver a variety of NASA science investigations, including a protein crystal growth study that could improve how cancer treatment drugs are delivered to patients, a handheld bioprinter that could one day be used to print tissue directly onto wounds for faster healing, an investigation from the makers of Tide that examines detergent efficacy in microgravity, and investigations from the Student Payload Opportunity with Citizen Science (SPOCS) program.
About 12 minutes after launch, Dragon will separate from the Falcon 9 rocket's second stage and begin a carefully choreographed series of thruster firings to reach the space station. Arrival to the station is planned for Wednesday, Dec. 22. Dragon will dock autonomously to the forward-facing port of the station's Harmony module, with NASA astronauts Raja Chari and Thomas Marshburn monitoring operations from the station.
The spacecraft is expected to spend about a month attached to the orbiting outpost before it returns to Earth with research and return cargo, splashing down off the coast of Florida.
Tune in to NASA TV or the agency's website for live coverage of mission activities, beginning Monday, Dec. 20, at noon with the prelaunch news conference. Live launch day coverage starts Tuesday at 4:45 a.m. EST.