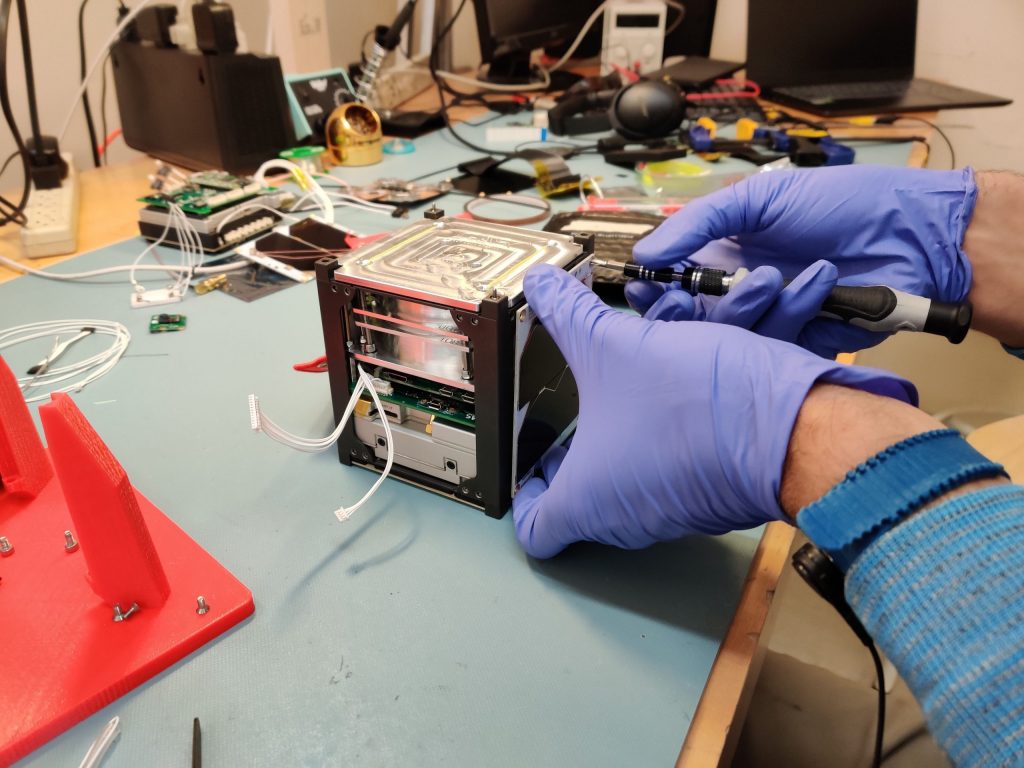 Launching aboard SpaceX's 24th Commercial Resupply Services mission to the International Space Station, NASA's 38th Educational Launch of Nanosatellites (ELaNa) mission strengthens the initiative's aim of providing opportunities for small satellite payloads built by universities, high schools, NASA Centers, and non-profit organizations. Liftoff from NASA's Kennedy Space Center in Florida is scheduled for Tuesday, Dec. 21, at 5:06 a.m. EST.
The four small satellites, or CubeSats, that comprise the 38th ELaNa mission include designs from Aerospace Corporation in El Segundo, California; Utah State University in Logan, Utah; Georgia Tech Research Corporation in Atlanta, Georgia; and NASA's Kennedy.
CubeSats are a class of research spacecraft called nanosatellites, built to standard dimensions – Units or "U" – of 4 inches cubed. Often included as secondary payloads, CubeSats can be 1U, 2U, 3U, or 6U in size, typically weighing less than 3 pounds per U and designed to carry out unique tasks once deployed into low-Earth orbit.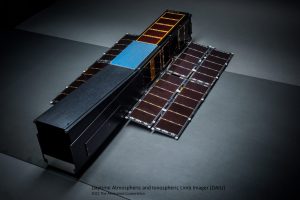 The Daily Atmospheric and Ionospheric Limb Imager (DAILI), built by Aerospace Corporation, is a linear 6U CubeSat that images the edge of Earth's atmosphere to determine daytime density of atmospheric oxygen. The region of atmosphere it will study – roughly an altitude of 87 to 180 miles – is difficult to measure and produces uncertain atmospheric models. This investigation could help improve models informing our understanding of dynamics in the upper atmosphere, which can affect satellites and space debris in low-Earth orbit, while improved understanding of how Earth's atmosphere works could contribute to better forecasting of weather and other atmospheric events.
The Aerospace Corporation – a national nonprofit corporation that operates a federally funded research and development center – designed and developed DAILI based on the company's Remote Atmospheric and Ionospheric Detection System experiment, which was operational on the space station from 2009 to 2010, enabled DAILI to be designed. The DAILI CubeSat project is led by principal investigator Dr. James Hecht.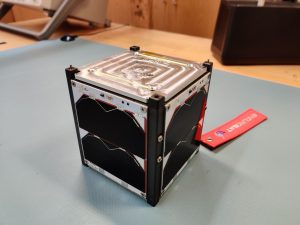 An undergraduate team at Utah State University developed the Get Away Special Passive Attitude Control Satellite (GASPACS), a 1U CubeSat with a primary mission to deploy a meter-long inflatable boom in low-Earth orbit and transmit a clear photograph of the deployed boom to Earth. Inflatable structures are compact and lightweight and therefore could serve many useful purposes in space. On this mission, the inflatable boom also will passively stabilize the rotation of the satellite due to aerodynamic drag in orbit.
The GASPACS CubeSat was developed by the university's Get Away Special Team – an undergraduate, extracurricular research team within the physics department that gives students the opportunity to learn real-world engineering skills by effectively contributing to aerospace research. The team's principal investigator is Dr. Jan Sojka, head of the university's physics department.
The Passive Thermal Coating Observatory Operating in Low-Earth Orbit (PATCOOL) satellite is a 3U CubeSat sponsored by NASA and developed by students at the University of Florida to investigate the feasibility of using a cryogenic selective surface coating as a more efficient way to passively cool components in space. The team hopes in-orbit testing will validate what ground tests have demonstrated – that this coating should provide a much higher reflectance of the Sun's irradiant power than any existing coating while still providing far-infrared power emission.
The ADvanced Autonomous MUltiple Spacecraft (ADAMUS) Laboratory at the University of Florida (UF), with funding from NASA's Launch Services Program (LSP), developed the PATCOOL CubeSat, along with principal investigator, Brandon Marsell, branch chief for LSP's Environments and Launch Approval, based at Kennedy.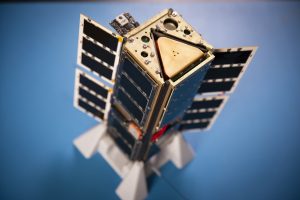 The Tethering and Ranging mission of the Georgia Institute of Technology (TARGIT) is a 3U CubeSat that seeks to develop and test in orbit an imaging LiDAR system capable of fine detailed topographic mapping while also providing university students with hands-on education in space systems and applications. Additionally, the mission will demonstrate a series of experimental spacecraft technologies, including active tether and inflation systems, 3D-printed components, horizon sensors using low-resolution thermal imagers, and nanocarbon-based solar cells.
Students from Georgia Tech's School of Aerospace Engineering designed and developed the TARGIT CubeSat, under the tutelage of their professor and principal investigator, Dr. Brian C. Gunter.
The ELaNa 38 mission CubeSats were selected by NASA's CubeSat Launch Initiative (CSLI) and assigned to the mission by LSP, based at Kennedy. CSLI provides launch opportunities for small satellite payloads built by universities, high schools, NASA Centers, and non-profit organizations.
To date, NASA has selected 220 CubeSat missions, 124 of which have been launched into space, with 37 more missions scheduled for launch within the next 12 months. The selected CubeSats represent participants from 42 states, the District of Columbia, Puerto Rico, and 102 unique organizations.
Stay connected with these CubeSat missions on social media by following NASA's Launch Services Program on Facebook and Twitter.