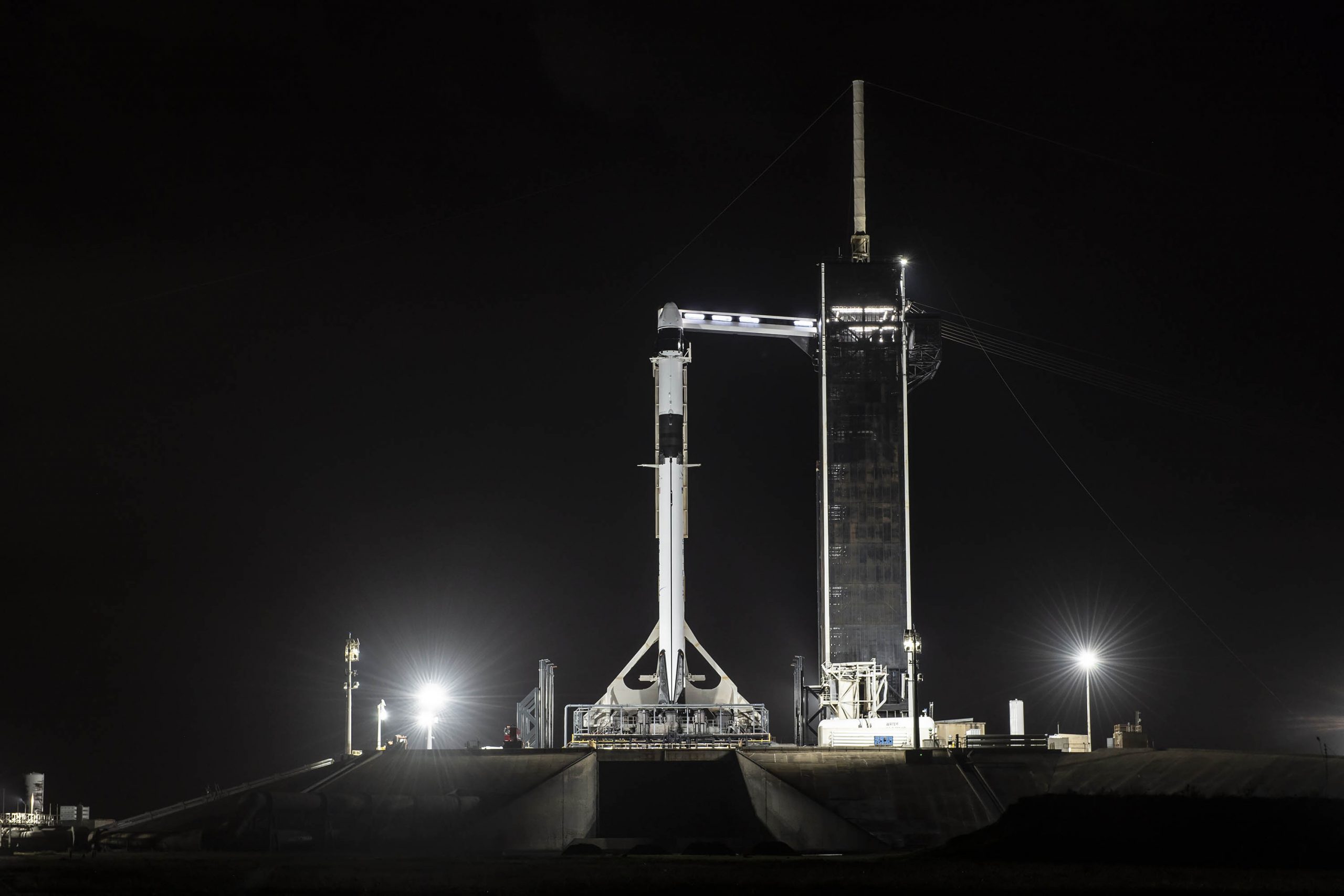 Good morning from NASA's Kennedy Space Center in Florida! A SpaceX Falcon 9 rocket and Dragon spacecraft stand ready for liftoff at Kennedy's Launch Complex 39A.
Today's launch is targeted for 5:07 a.m. EST, just over an 30 minutes away. It is an instantaneous launch window. Live countdown coverage begins at 4:45 a.m. – watch on NASA TV or the agency's website, or follow along here on the blog.
We continue to monitor the weather around the Space Coast, and officials with Cape Canaveral Space Force Station's 45th Weather Squadron predict a 30% chance of favorable weather conditions for this morning's launch, with the cumulus cloud rule, thick cloud layer rule, and surface electric field rule serving as the primary weather concerns.
The fourth flight for SpaceX under NASA's second Commercial Resupply Services Contract, and the company's 24th overall cargo resupply mission, this mission will deliver more than 6,500 pounds of science experiments and research, crew supplies, and hardware to the International Space Station.
Stay connected with the mission on social media and let people know you're following the mission on Twitter, Facebook, and Instagram by using the hashtags #Dragon and #NASASocial. Follow and tag these accounts:
Twitter: @NASA, @NASAKennedy, @NASASocial, @Space_Station, @ISS_Research, @ISS National Lab, @SpaceX
Facebook: NASA, NASAKennedy, ISS, ISS National Lab
Instagram: @NASA, @NASAKennedy, ISS, ISS National Lab, @SpaceX