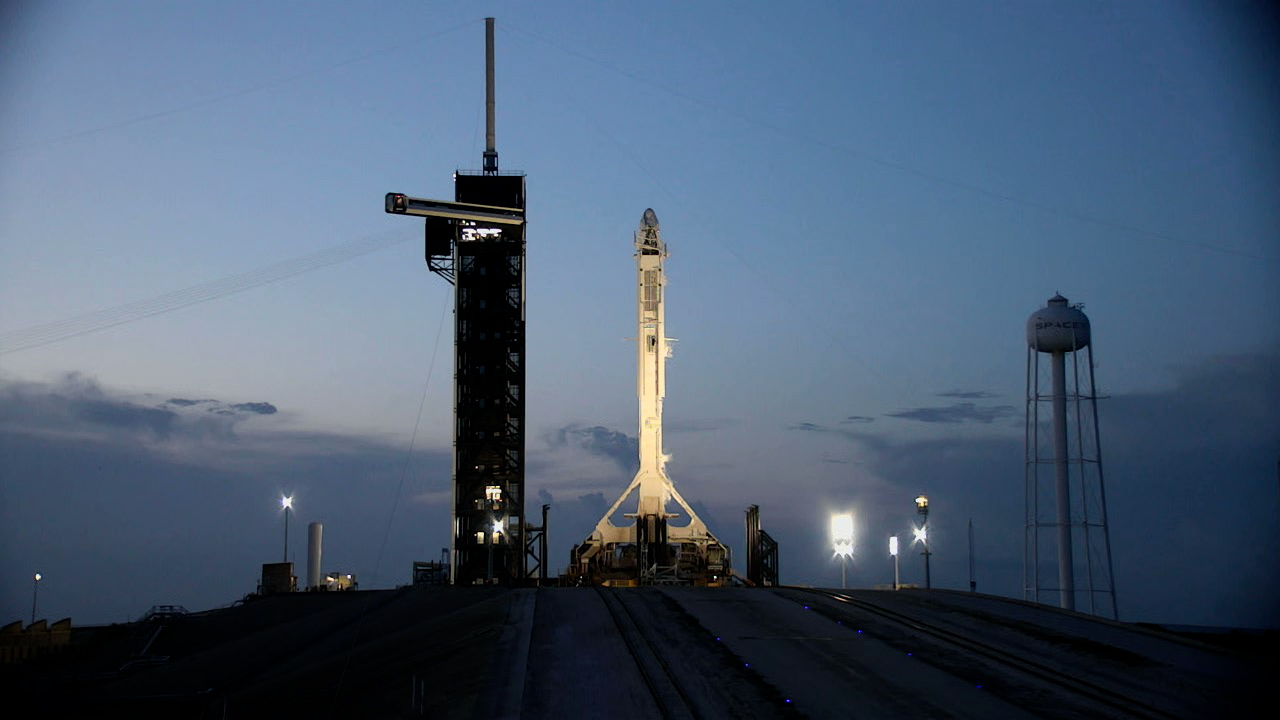 The countdown is proceeding according to schedule, and everything remains on track for tonight's launch of SpaceX's 25th resupply services mission to the International Space Station. At this time, the Falcon 9 rocket's first stage has been fueled with liquid oxygen and fueling of the second stage is underway.
During the next 15 minutes, the rocket's engines will begin to chill in preparation for launch and the Dragon spacecraft will transition to internal power. About one minute before liftoff, the command flight computer will begin its final prelaunch checks and, following this, the SpaceX launch director will verify "go" for launch.
At 8:44 p.m., the Falcon 9 rocket's nine Merlin engines will roar to life, sending Dragon on a journey to the space station to deliver critical supplies and material that will support dozens of the more than 250 science and research investigations that will occur during Expedition 67.
Be sure to keep looking up following liftoff, as the space station will be passing over the Space Coast starting at 9:03 p.m. EDT. This will look similar to an airplane or a very bright star moving across the sky, except the station doesn't have any blinking lights, won't change direction, and will be moving considerably faster – 17,500 miles per hour compared to an airplane's roughly 600 miles per hour.
The station will be visible 50 degrees above the horizon for six minutes maximum before crossing back below the horizon. It will first appear west by southwest and disappear north by northeast. For more information or to sign up for alerts when the space station passes over your area, visit https://spotthestation.nasa.gov/.
As a reminder, you can tune in to NASA Television, the NASA app, and the agency's website for a live look at tonight's launch.