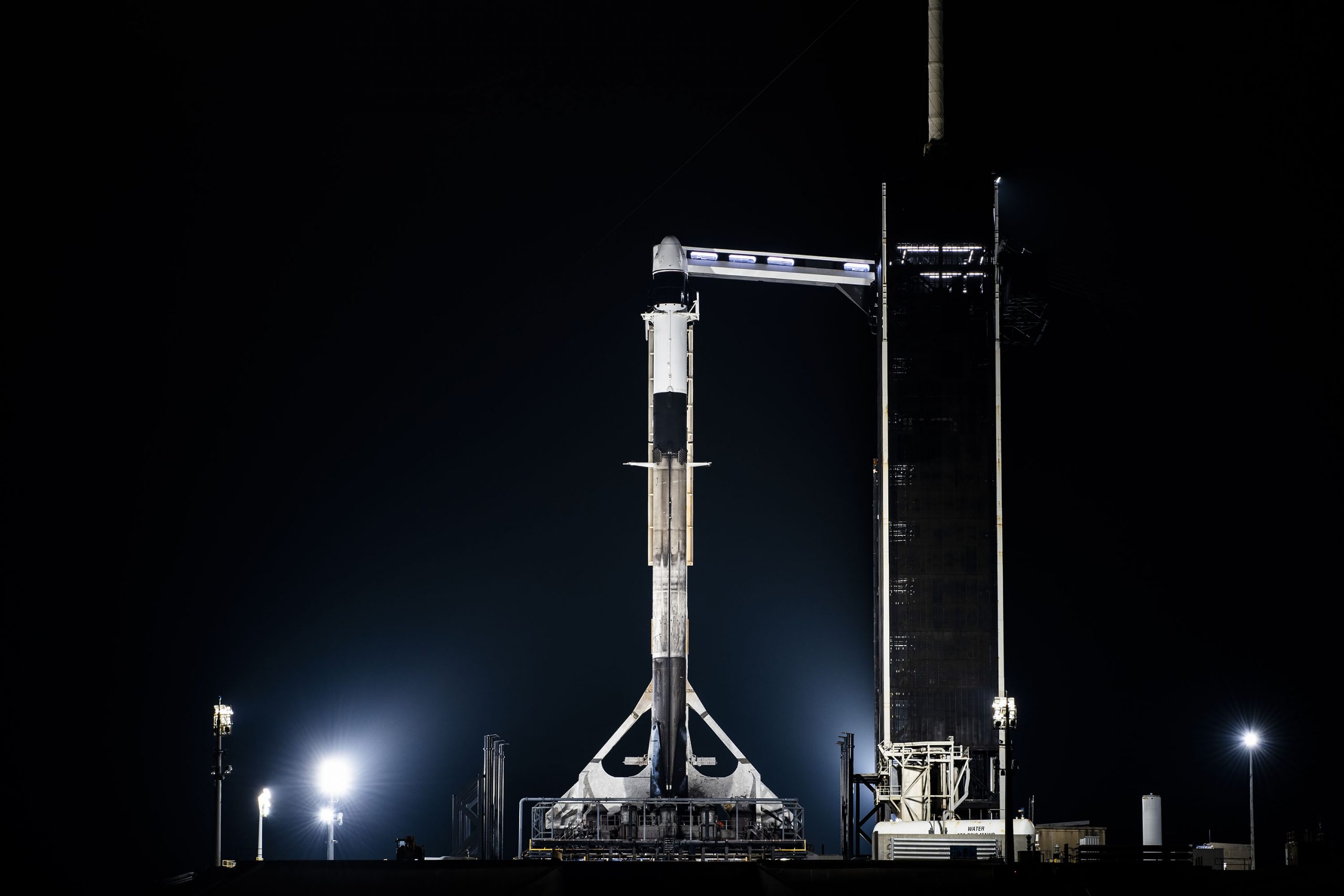 Launch preparations are well underway, and the countdown remains on track for SpaceX's 27th cargo resupply launch for NASA to the International Space Station. Just 10 minutes from now, at 8:30 p.m. EDT, the Falcon 9 rocket's nine Merlin engines will roar to life, sending the uncrewed Dragon on its way to the orbiting laboratory. The spacecraft will deliver critical supplies and equipment that will support dozens of the science and research investigations that will occur during Expeditions 68 and 69.
Coming up in the next few minutes, the Falcon 9 will begin its prelaunch engine chill, which involves flowing a small amount of the super-cold liquid oxygen (LOX) into the Merlin engines' turbo pumps to avoid thermally shocking the system when the full flow of LOX runs through them.
Following that, Dragon will transition to internal power and the command flight computer will begin its final prelaunch checks, culminating with the SpaceX launch director verifying we are "go" for launch.
This is SpaceX's second flight to the space station this year – the first, NASA's SpaceX Crew-6 mission, took place just under two weeks ago, sending NASA astronauts Stephen Bowen and Woody Hoburg, UAE (United Arab Emirates) astronaut Sultan Alneyadi, and Roscosmos cosmonaut Andrey Fedyaev to the orbiting laboratory for a six-month science mission as part of NASA's Commercial Crew Program.
As a reminder, NASA TV, the NASA app, and the agency's website continue to provide live coverage of tonight's launch.