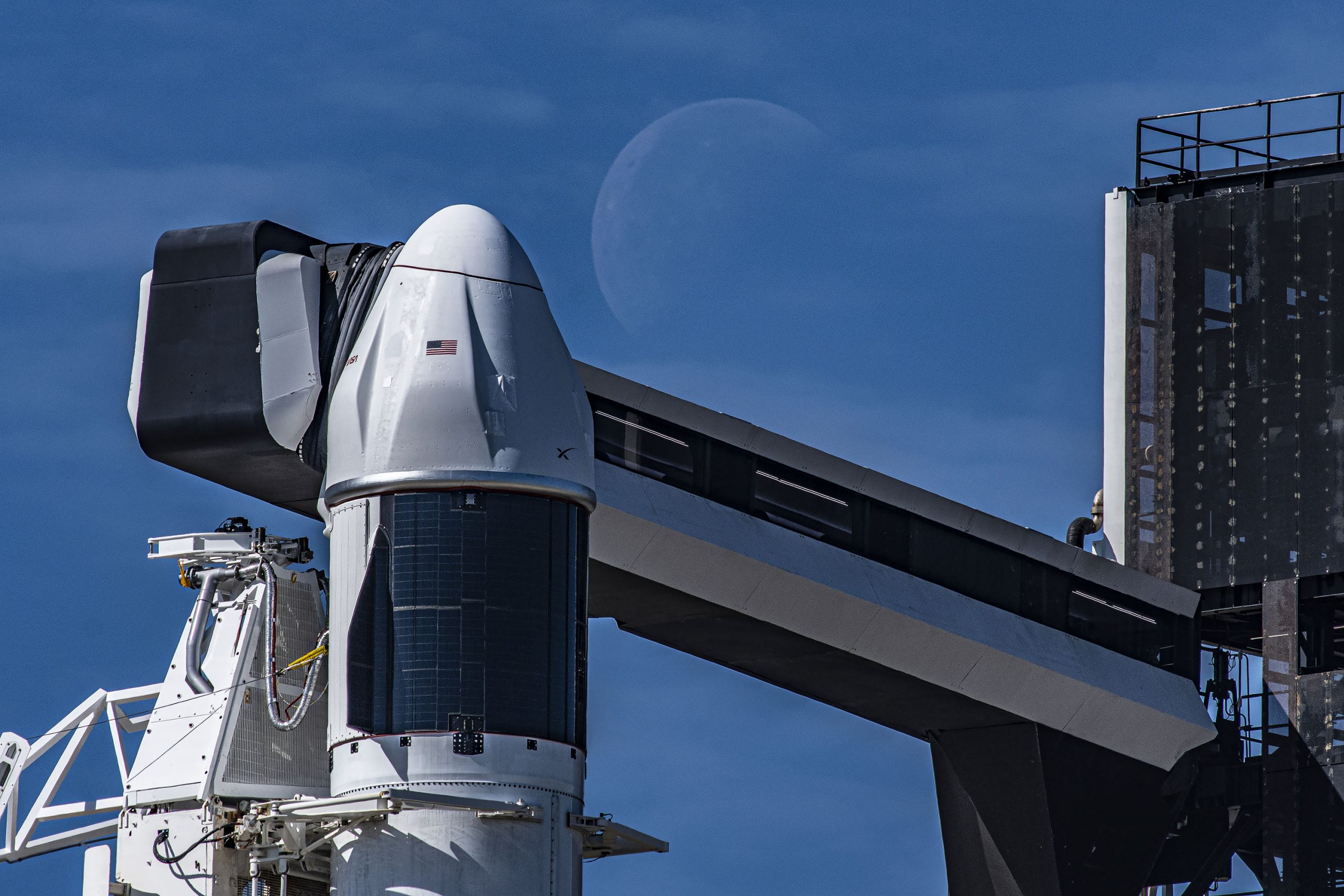 Hello from NASA's Kennedy Space Center in Florida! A SpaceX Falcon 9 rocket, with the company's Dragon spacecraft atop, stands ready for liftoff at historic Launch Complex 39A. Tonight's launch is SpaceX's 27th commercial resupply services mission for NASA, delivering more than 6,000 pounds of supplies, equipment, and research to the crew aboard the International Space Station. NASA is providing live coverage of the launch – watch now on NASA TV, the NASA app, and the agency's website.
Liftoff is scheduled for 8:30 p.m. EDT, just 30 minutes away, and weather is looking great at 90% "go" for launch. Tonight's launch is a coordinated effort, with launch controllers here in Florida working closely with teams at NASA's Johnson Space Center in Houston and SpaceX's control center in Hawthorne, California.
Fueling of the Falcon 9 began approximately 20 minutes ago, with liquid oxygen flowing into the rocket's first stage. In the next few minutes, fueling of the second stage will begin.
Here's a full look at tonight's countdown and ascent milestones. All times (EDT) are approximate:
COUNTDOWN 
Hr/Min/Sec        Event
– 00:38:00             SpaceX Launch Director verifies go for propellant load
– 00:35:00             RP-1 (rocket grade kerosene) loading begins
– 00:35:00             1st stage LOX (liquid oxygen) loading begins
– 00:16:00             2nd stage LOX loading begins
– 00:07:00             Falcon 9 begins prelaunch engine chill
– 00:05:00             Dragon transitions to internal power
– 00:01:00             Command flight computer to begin final prelaunch checks
– 00:01:00             Propellant tanks pressurize for flight
– 00:00:45             SpaceX Launch Director verifies go for launch
– 00:00:03             Engine controller commands engine ignition sequence to start
– 00:00:00             Falcon 9 liftoff
LAUNCH, LANDING, AND DRAGON DEPLOYMENT
Hr/Min/Sec        Event
00:01:12                Max Q (moment of peak mechanical stress on the rocket)
00:02:24               1st stage main engine cutoff (MECO)
00:02:28               1st and 2nd stages separate
00:02:35               2nd stage engine starts
00:05:44               1st stage entry burn begins
00:07:36               1st stage landing
00:08:38               2nd stage engine cutoff (SECO)
00:11:34                Dragon separates from 2nd stage
00:12:22                Dragon nosecone open sequence begins