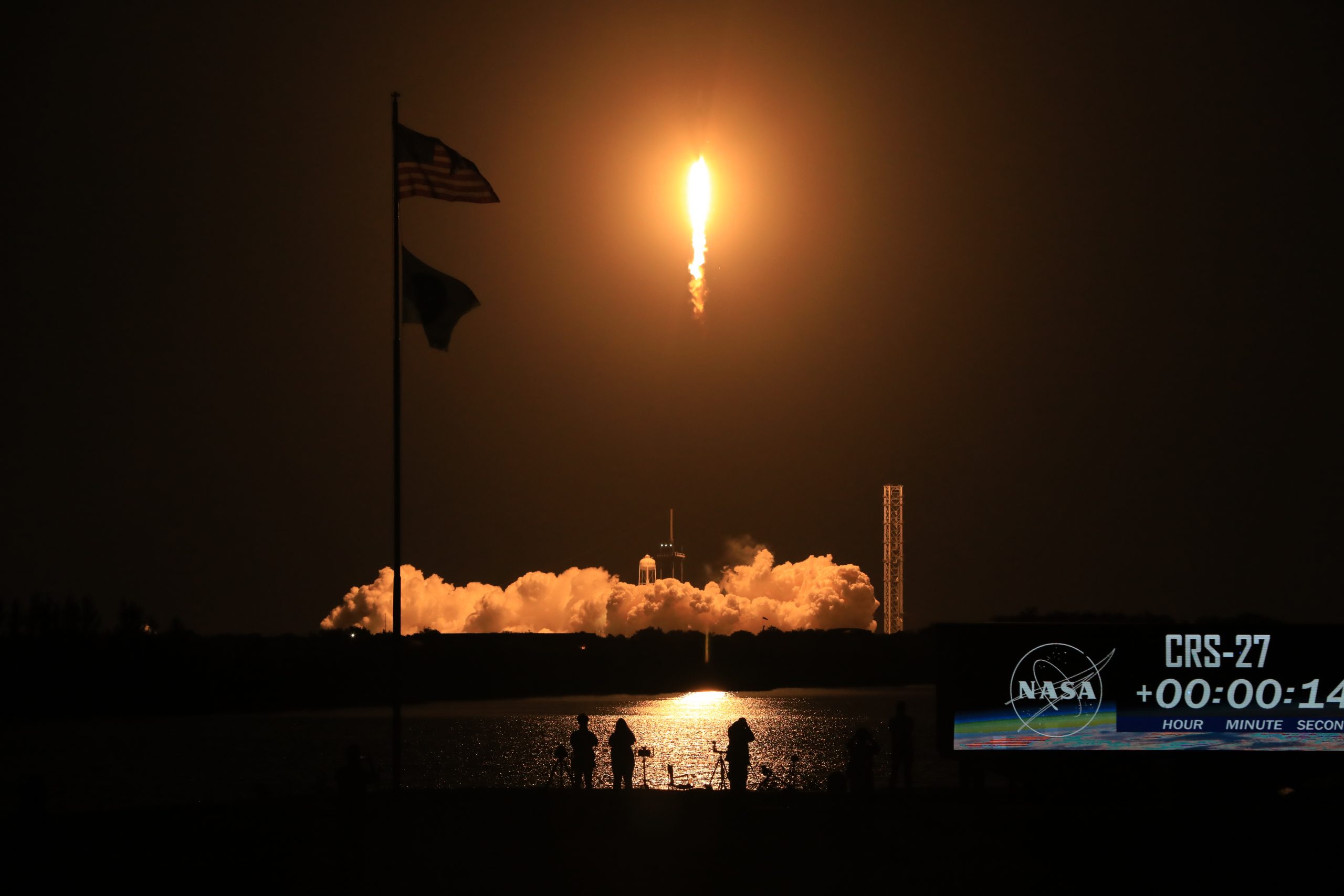 SpaceX's Dragon spacecraft – carrying several thousand pounds of critical science, hardware, and crew supplies – is on its way to the International Space Station following a successful launch from NASA's Kennedy Space Center in Florida. The company's Falcon 9 rocket lifted off from Launch Complex 39A at 8:30 p.m. EDT, beginning SpaceX's 27th resupply services mission to the orbiting laboratory.
Dragon is now safely in orbit. A series of thruster firings will help Dragon reach the space station about 36 hours later. Upon its arrival, it will autonomously dock to the station's Harmony module, with NASA astronaut Woody Hoburg monitoring operations. Live coverage of Dragon's arrival will air on NASA TV, the NASA app, and the agency's website beginning at 6:15 a.m. Thursday, March 16. Docking is scheduled for approximately 7:52 a.m.
In addition to delivering station supplies, fresh food, and hardware, Dragon also will deliver multiple science and research investigations, including the final two experiments of the National Institutes for Health and International Space Station National Laboratory's Tissue Chips in Space initiative. Both experiments – the Cardinal Heart 2.0 and Engineered Heart Tissues-2 – use small devices containing living cells that mimic functions of heart tissues and organs to understand the role of microgravity on human health and use this information to improve health on Earth.
Dragon will spend about a month attached to the space station before autonomously undocking and returning to Earth with research and return cargo, splashing down in the off the coast of Florida.
To stay updated on all station activities, follow @space_station and @ISS_Research on Twitter, as well as the ISS Facebook and ISS Instagram accounts. Or follow along the station blog at: https://blogs.nasa.gov/spacestation/.