Welcome to NASA's #SolarTour!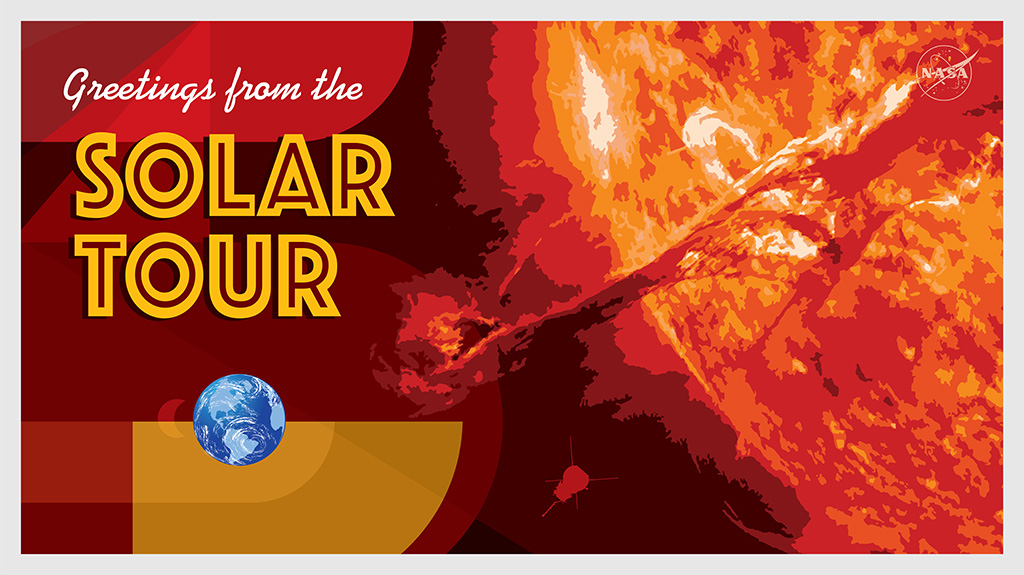 The Sun has an immense influence in space. It shapes and impacts our entire solar system in ways that we are still trying to understand.
To help unravel some of the Sun's biggest mysteries, NASA launched Parker Solar Probe in 2018 to study the Sun up close.  This year, the mission has big news!
Follow along on our Solar Tour: Starting tomorrow, Dec. 3, we will begin our 12-day journey from Earth to the Sun. Each day, we'll make pit stops to learn how our Sun influences different places across the solar system. The grand tour will end with Parker Solar Probe's big announcement on Dec. 14 at our final destination!
Follow NASA's #SolarTour on Twitter and Facebook!