I recently had the honor of giving the laureate lecture on behalf of Eugene "Gene" Parker, winner of the Crafoord Prize in Astronomy. It was one of the biggest moments of my career. It was also one of the hardest.
Gene received the award in 2020 "for pioneering and fundamental studies of the solar wind and magnetic fields from stellar to galactic scales," however, due to the pandemic, the official prize ceremony in Lund, Sweden, was postponed for two years. Since Gene was unable to travel, a special ceremony at Gene's home was hosted by the University of Chicago in November 2021 where I presented him with the Crafoord medal.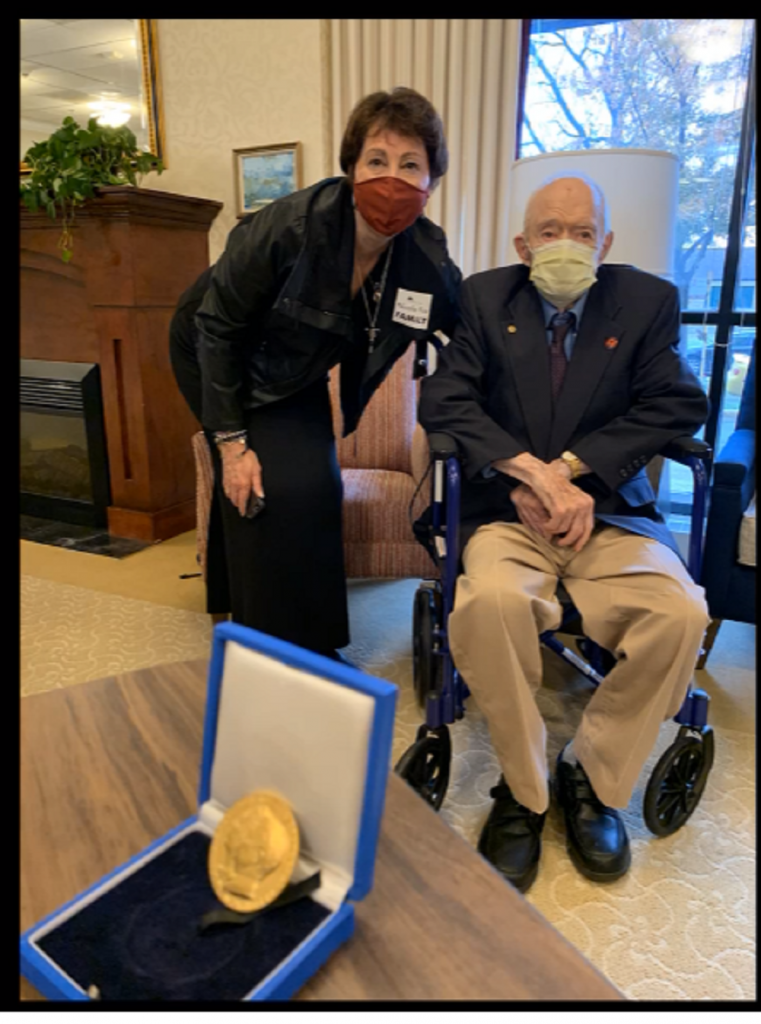 Gene was a remarkable man and I knew him personally, which should have made talking about him during the public lecture easier. During his time as a scientist, he authored four books and more than 400 scientific peer-reviewed papers – many as the sole author. He also won a host of awards and honors, including the prestigious and coveted Crafoord Prize.
The Crafoord Prize is the highest honor awarded in the field of astronomy. It is the Nobel Prize equivalent for the field and carries with it a cash prize of over $600,000.
Known as the father of heliophysics, Gene's discoveries are foundational to what we know about space weather and how stars behave. His level of brilliance is rare – you see it once, maybe twice, in a lifetime, if you're lucky. He described the discovery of the solar wind as "simple." It was derived from just four lines of algebra.
Gene's passing on March 15, 2022, made the assignment of giving the lecture on his behalf even harder. I lost a friend and mentor, Gene's family lost a husband and father, and humanity lost a legend.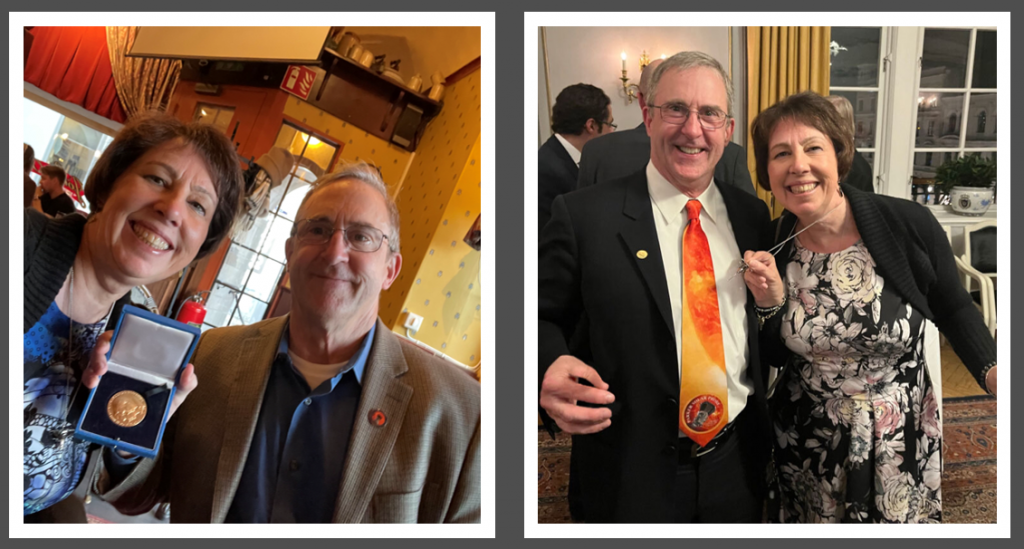 Since I knew Gene personally, it should have made talking about him easier. How exactly does one describe the person that discovered the solar wind and changed the course of astronomy with his magnetic field findings? How in the world do I accurately describe and articulate Gene's genius? I desperately wanted to do it right, and as I wrote and rewrote what I was going to say I realized that words in and of themselves were inadequate.
Slideshow image credits: NASA/JHU APL/University of Chicago/Glenn Benson/Nicola Fox/Noah Loh/Eric Parker
In 2017, the Solar Probe Plus mission was renamed Parker Solar Probe in honor of Gene. It was the first time a NASA mission has ever been named for a living person. In 2018, I stood with Gene and we watched in awe (I screamed and cheered, and he stared silently mesmerized) as Gene's namesake mission launched and began its journey. Since its launch, Parker has been continuously setting and breaking records, including fastest human-made object and closest human-made object to the Sun. It has studied comets, returned valuable data on the planet Venus, and provided new information about the dust near our Sun.
On April 28, 2021, Parker Solar Probe flew through the Sun's upper atmosphere – the corona – and sampled particles and magnetic fields there. In other words, Parker Solar Probe "touched" the Sun. The mission named after Gene and that built upon his work touched the Sun.
During the laureate lecture for the Crafoord Symposium, I talked about Gene and what he meant to me. I also talked about Parker Solar Probe's accomplishments. I realized that the science could say and do what I couldn't – properly honor Gene. Parker Solar Probe is a one-of-a-kind mission that has accomplished feats beyond what the world thought was possible – and it's not done yet. Gene Parker was a one-of-a-kind man that accomplished feats unimaginable in his time and his work will continue to be the foundation that produces bigger and bolder discoveries.
By Nicola Fox
Heliophysics Division Director, NASA HQ, Washington