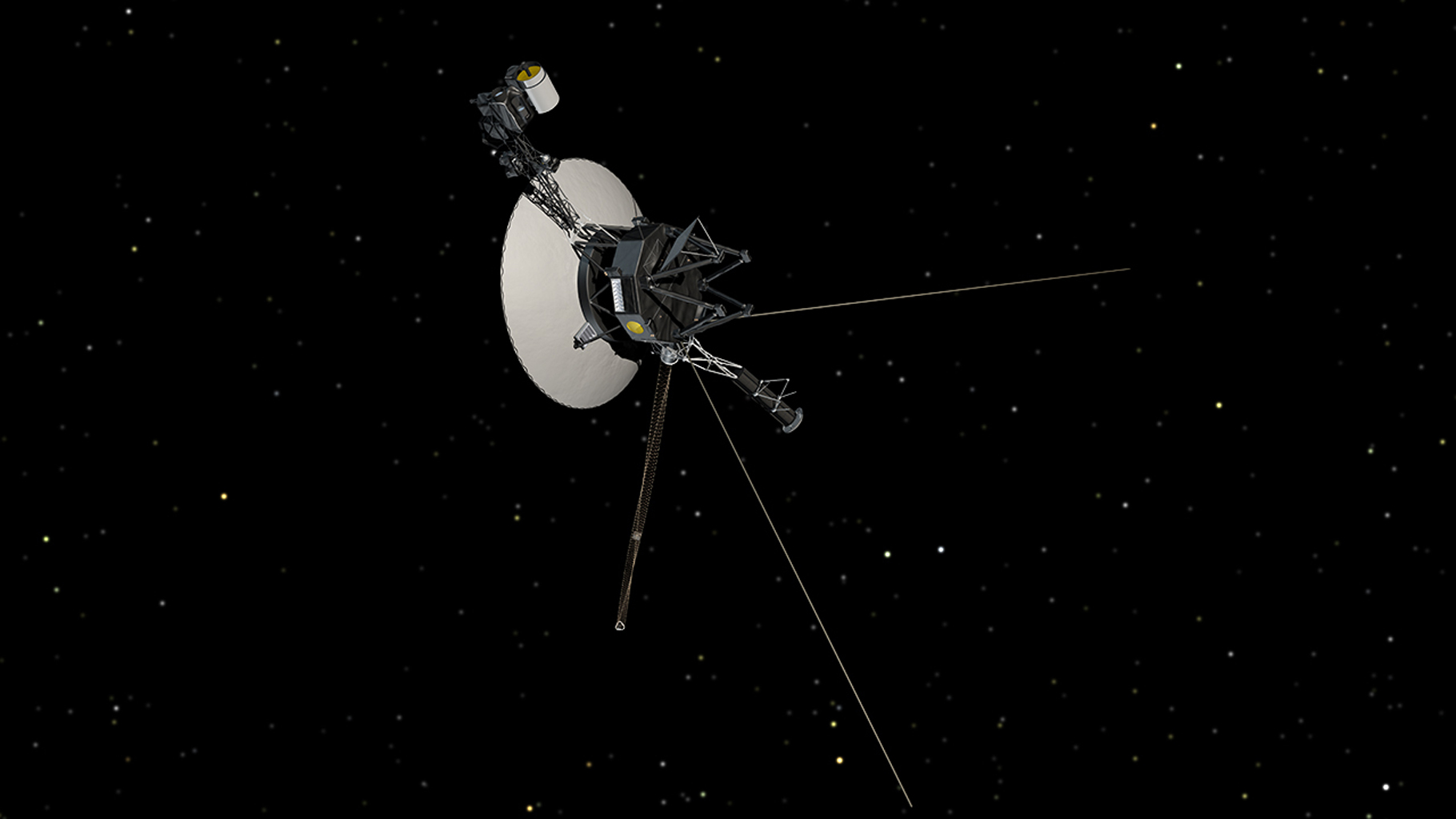 UPDATED Aug. 4, 2023: NASA has reestablished full communications with Voyager 2.
The agency's Deep Space Network facility in Canberra, Australia, sent the equivalent of an interstellar "shout" more than 12.3 billion miles (19.9 billion kilometers) to Voyager 2, instructing the spacecraft to reorient itself and turn its antenna back to Earth. With a one-way light time of 18.5 hours for the command to reach Voyager, it took 37 hours for mission controllers to learn whether the command worked. At 12:29 a.m. EDT on Aug. 4, 2023, the spacecraft began returning science and telemetry data, indicating it is operating normally and that it remains on its expected trajectory.
____________________________
A series of planned commands sent to NASA's Voyager 2 spacecraft on July 21 inadvertently caused the antenna to point 2 degrees away from Earth. As a result, Voyager 2 is currently unable to receive commands or transmit data back to Earth.
Voyager 2 is located almost 12.4 billion miles (19.9 billion kilometers) from Earth and this change has interrupted communication between Voyager 2 and the ground antennas of the Deep Space Network (DSN). Data being sent by the spacecraft is no longer reaching the DSN, and the spacecraft is not receiving commands from ground controllers.
Voyager 2 is programmed to reset its orientation multiple times each year to keep its antenna pointing at Earth; the next reset will occur on Oct. 15, which should enable communication to resume. The mission team expects Voyager 2 to remain on its planned trajectory during the quiet period.
Voyager 1, which is almost 15 billion miles (24 billion kilometers) from Earth, continues to operate normally.